Poll of Exit Polls: BJP-led NDA set for thumping victories in Maharashtra and Haryana | Highlights
Here are the LIVE updates on the Poll of Exit Polls for the Assembly Elections 2019:
Updated: Mon, 21 Oct 2019 07:08 PM IST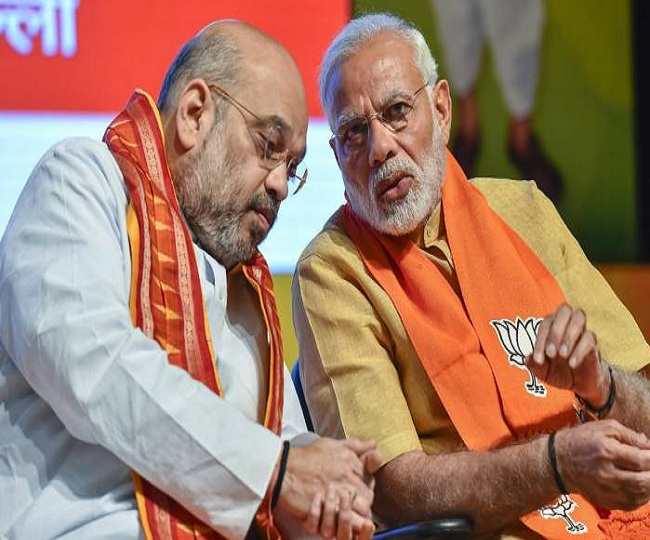 New Delhi | Jagran News Desk: Polling was held on Monday to elect Mahrashtra and Haryana assemblies with the BJP seeking to retain power in the two states on the back of the recent Lok Sabha polls victory, while the opposition hoping to turn the tide by taking advantage of any anti-incumbency.
In Haryana, the ruling BJP is locked in a contest with the opposition Congress and the fledgling JJP for the 90 assembly seats. In Maharashtra, the ruling BJP-Shiv Sena alliance faces competition from the Congress-NCP bonhomie which hopes to return to power,
In its high-voltage electioneering, the BJP aggressively raised the nationalism plank by focusing on scrapping of Article 370 provisions on special status to Jammu and Kashmir and targeted the opposition on national security and corruption.
The opposition tried to corner the BJP governments at the Centre and in the states on the handling of the economy with Congress leader Rahul Gandhi blaming the ruling party for the economic slowdown and unemployment and highlighting issues like "failure" of demonetisation and GST rollout.
At this time, when the results of the polls will be announced in two days from now, Jagran English has come up with the poll of exit polls conducted by various news channels.
Here are the LIVE updates on the Poll of Exit Polls for the Assembly Elections 2019:
Maharashtra
India Today-Axis My India exit poll: BJP-Shiv Sena to get 166-194 (180) seats in Maharashtra. BJP alone to get 109-124 seats, Congress-NCP to get 72-90 seats (81), Others to get 22-34 (28) seats.
ABP News: BJP-204, Congress-69, Others - 15
Republic-Jan Ki Baat: BJP - 216-230 (223), Congress - 44-65, Others - 8-11
News 24: BJP - 181, Congress - 81, Others - 26
India TV: BJP - 230, Congress - 48, Others - 10
Haryana
Republic-Jan Ki Baat Exit Poll: BJP - 52-63, Congress-15-19, Others - 12-19
India TV: BJP - 73, Congress - 10, Others - 7
News 24: BJP - 71, Congress - 11, Others - 8
ABP News: BJP - 72, Congress - 8, Others - 10
India Today - Axis My India: BJP - 63, Congress - 16, Others - 11
Posted By: Abhinav Gupta