Don't need BJP for CM post, 50:50 demand was agreed upon in Shah's presence: Thackeray rebuttal to Fadnavis
Updated: Fri, 08 Nov 2019 07:13 PM IST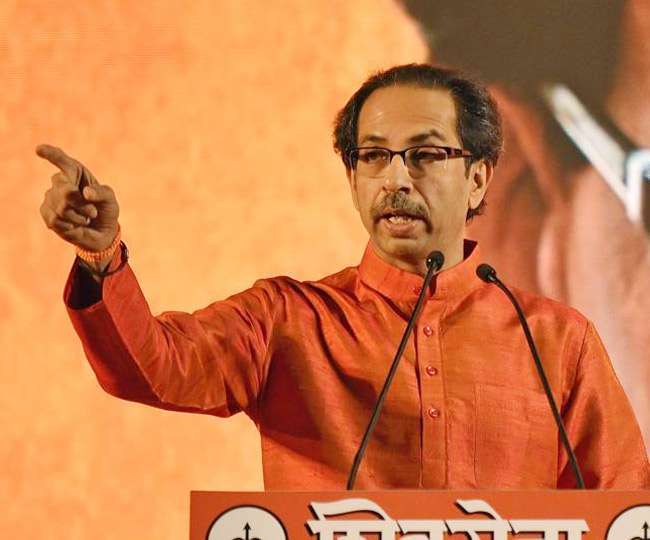 Mumbai | Jagran News Desk: Shiv Sena chief Uddhav Thackeray on Friday hit back at Devendra Fadnavis over his claim that the BJP had not agreed upon sharing the CM's post in the next term for two-and-half-years each.
Addressing the media, Thackeray said that equal sharing of power was agreed upon in the presence of Union Home Minister and BJP chief Amit Shah.
"Shiv Sena doesn't need BJP for CM's post. For the first time somebody has called Thackrey family a lair. I told Amit Shah and Fadnavis that we want equal share in power as I have given word to people that one day we will have a Shiv Sainik as CM," Thackeray said.
"BJP-Sena have been together for 25 years and Amit Shah had said that our relationship went through a tough phase and he wanted it to reach old glory in "his leadership" only. Shah and Fadnavis had agreed on equal power and responsibility," he added.
Hitting back at fadnavis for calling him a "liar", Thackeray said: "It is unacceptable if the CM tells people of Maharashtra that son of Balasaheb Thackeray lied. When Fadnavis said this on camera, I decided not to hold any dialogue."
"If they call me a liar, in future also I will not keep any relationship with the BJP," Thackeray added.
The Sena chief said that he will fulfil the promise he made to his father (installing a Shiv Sainik as CM) and that he doesn't need Shah and Fadnavis for that.
The Sena chief also denied Fadnavis's claim that Sena leaders targeted Prime Minister Narendra Modi. He did not attack Modi but criticised the NDA government from time to time over policies, Thackeray said.
"Modi had called me younger brother just two months back during campaign. Now things have come down to this. I'm hurt that . They are lying now when they say that there was no agreement on equal share of power," he said.
"We have honoured every single commitment for the cause of nationalism, Hindutva and Ram Mandir, but how can we talk to them if they go back on their word," Thackeray added.
The hard-hitting remarks by the Sena chief came after Fadnavis, soon after resigning as the chief minister, said "in my presence", no decision had been taken by the two parties over sharing the chief minister's post.
Fadnavis launched a scathing attack on Shiv Sena, saying that there was no agreement over Sena's demand of rotational post of chief minister. "There were never any talks of rotational CM in my presence and Shiv Sena has betrayed the mandate by making such demands," said Fadnavis.
There has been no headway in government formation even a fortnight after Assembly poll results were announced on October 24.
The BJP and Shiv Sena are locked in a tussle over the issue of the chief minister's post, resulting in a stalemate despite the Assembly poll results giving the alliance a combined seat strength of 161, way past the 145 majority mark in the 288-member House.
In the polls, the BJP won 105 seats, Shiv Sena-56, NCP-54 and the Congress won 44 seats.
Posted By: Abhinav Gupta