Delhi Assembly Elections 2020: Kejriwal files nomination from New Delhi constituency
AAP spokesperson Saurabh Bhardwaj said Kejriwal filed his nomination at around 6.30 pm. [Pic credit: PTI]
Publish Date: Tue, 21 Jan 2020 06:59 PM IST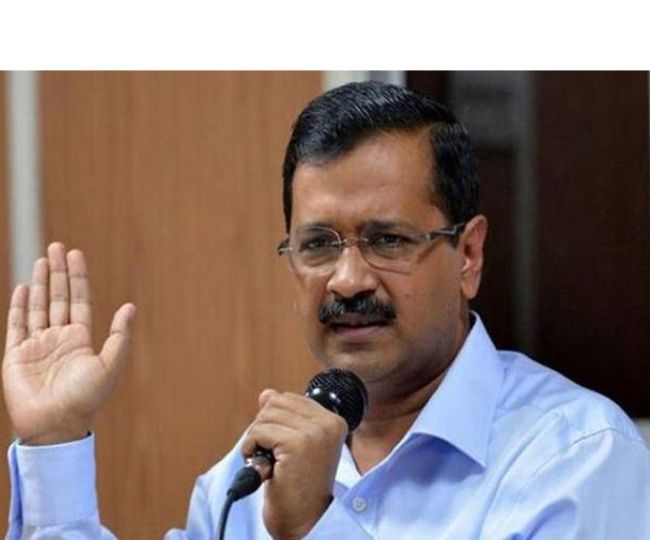 New Delhi | Jagran News Desk: Delhi Chief Minister Arvind Kejriwal filed his nomination after waiting for over six hours on Tuesday, the Aam Aadmi Party said. Kejriwal was 45th in queue to file his nomination from the New Delhi constituency from where he had registered a landslide victory defeating Congress' Sheila Dikshit in the 2015 assembly election, reported PTI.
AAP spokesperson Saurabh Bhardwaj said Kejriwal has filed his nomination at around 6.30 pm. He added Kejriwal got delayed because of Republic Day march rehearsals and traffic jam on all corners of the area.
Also Read: Delhi Assembly Elections 2020| NCP releases list of seven candidates, fields former AAP MLA Surender Singh from Delhi Cantt
Kejriwal, who is also the Aam Aadmi Party (AAP) chief, had reached the office around 12.30 pm. He was accompanied by his family, including parents, and party leaders Pankaj Gupta and Gopal Mohan.
"The journey for the next five years starts from here. Like the good work that has happened in Delhi, I hope in the next five years also there will be good work," he told reporters while filing his nomination.
"The BJP, Congress and many other parties have come together... the LJP, JJP, JD-U and RJD. For the first time there is such a coalition in Delhi. All these parties only have one aim: 'defeat Kejriwal'."And I have only one aim, how to end corruption and take Delhi forward. They are saying 'defeat Kejriwal', I am saying make schools better, hospitals better, give electricity. Their only aim is to defeat Kejriwal," Kejriwal added.
He faced protest from the candidates and their supporters contesting against him at the RO office.
Earlier on Monday, Kejriwal failed to file his nomination papers on Monday as he got delayed due to his massive roadshow.
Kejriwal is hoping for a second term at the office. In the previous 2015 election, AAP had won 67 out of 70 seats. The polls for the upcoming Delhi election will take place on February 8 and the counting of votes will be carried out on February 11. The last date of withdrawal of candidature is January 24.
(with PTI inputs)
Posted By: James Kuanal