'Son or terrorist, Delhi will decide': Arvind Kejriwal's retort to BJP MP Parvesh Verma's 'terrorist' remark
The Assembly elections in Delhi is scheduled to take place on February 8. [Pic credit: PTI]
Updated: Thu, 30 Jan 2020 01:33 PM IST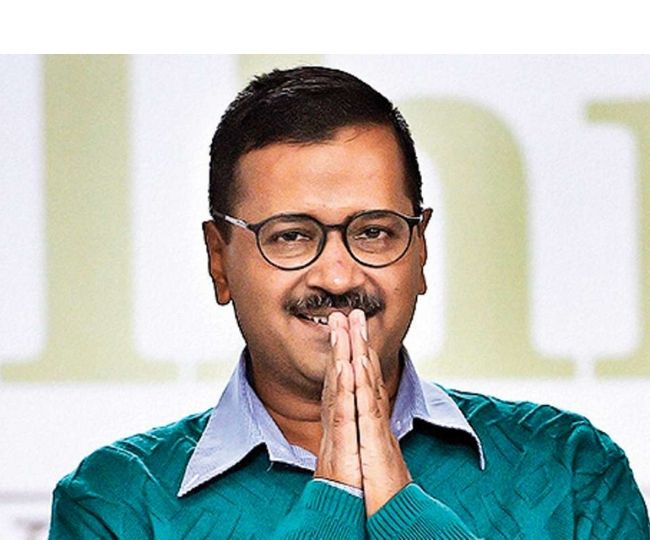 New Delhi | Jagran News Desk: A day after BJP's Parvesh Verma called Delhi Chief Minister Arvind Kejriwal a "terrorist", the AAP chief on Thursday left the decision on the people of Delhi if they consider him their "son or a terrorist". Speaking to reporters, Kejriwal questioned if the deeds that he has done are done by a terrorist. "Does any terrorist do that?"
"BJP is calling me a terrorist. Throughout my life, I have struggled for the people, everyday I try to work for the people and this nation. I have provided good education to our children. Does that make me a terrorist?" he said, adding that he has faced so many hardships because he exposed several high profile figure. "Despite being diabetic, I sat on hunger strike twice risking my life. They ensured all they can to trouble me," he said.
The Chief Minister went on to say that the people of Delhi will decide in the elections if he is a terrorist."I leave this decision on the people of Delhi if they consider me a terrorist or their brother and son," Kejirwal said.
On Wednesday, the AAP convenor had hit out at BJP after being labelled as a terrorist in outrageous verbal assault by Verma at an election rally last week. Taking to Twitter, the AAP chief wrote an emotional post on Twitter that read, "after working hard, day and night, for Delhi for five years... in return BJP calls me a terrorist. I am very sad" he wrote on the micro-blogging website.
In a tweet, Kejriwal said, "I have worked hard for five years, day and night, for Delhi. I gave up everything for the people of Delhi. After entering politics I faced many challenges so that I can help people improve their lives... and, in return, the BJP is calling me a terrorist. I am very sad."
पांच साल दिन रात मेहनत कर के दिल्ली के लिए काम किया। दिल्ली के लोगों के लिए अपना सब कुछ त्याग दिया। राजनीति में आने के बाद बहुत कठिनाइयों का सामना किया ताकि लोगों का जीवन बेहतर कर सकू। बदले में आज मुझे भारतीय जनता पार्टी आतंकवादी कह रही है ... बहुत दुख होता है https://t.co/WEhHtxZd8U

— Arvind Kejriwal (@ArvindKejriwal) January 29, 2020
Kejriwal, who has written to the Delhi's Chief Electoral Officer, is yet to forward the complaint to the Election Commission and has demanded an FIR against Verma, who is already under investigation for statement claiming Shaheen Bagh's anti CAA protestors ''will rape your sisters, daughters."
Also Read: Election Commission asks Twitter to remove BJP candidate Kapil Mishra's communal tweet
The shocking statement by the BJP leader is believed to be made on Republic Day eve while campaigning for the saffron party in Madipur constituency.
In a video, he had warned the voters that if Kejriwal returns to power, "Shaheen Bagh type of people will take over streets and this has happened in Kashmir with Kashmiri Pandits,"- making a refrence to Padmit's mass migration from Kashmir after several terrorist attacks in the 1990s.
Speaking to ANI, Verma had defended his comments saying Arvind Kejriwal lies as a habit and that the latter was fooling the people in Delhi.
This is the second time that Parvesh Verma has made a distateful comment.
The Assembly elections in Delhi is scheduled to take place on February 8. The votes will be counted on February 11.
Posted By: James Kuanal