Publish Date: Wed, 15 Jan 2020 10:13 AM IST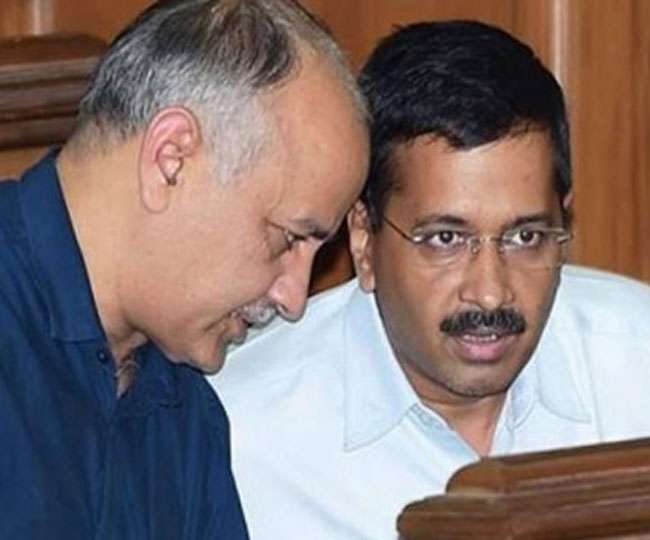 New Delhi | Jagran News Desk: With the announcement of election dates for the Delhi Assembly Elections 2020, the political parties have geared up in bringing this election to their side. The Arvind Kejriwal-led ruling Aam Aadmi Party on Tuesday announced the list of the candidates for the upcoming Delhi Assembly Elections 2020. According to the list, Chief Minister Arvind Kejriwal will contest from New Delhi while Deputy Chief Minister Manish Sisodia will contest from Patparganj.
But the AAP's list of 70 candidates may have dent some hopes of its sitting MLAs as the party has fielded new faces on at least seven seats. The seats from which new candidates will contest are Chandni Chowk, Karawal Nagar, Bijwasan, Rajouri Garden, Gandhi Nagar, Matia Mahal and Dwarka.
Also Read: Delhi Assembly Elections 2020 | Ram Vilas Paswan-led LJP releases first list of 15 candidates
Dwarka
On the Dwarka seat, the AAP has fielded Congress veteran Mahabal Mishra's son, Vinay Mishra instead of sitting MLA Adarsh Shastri, who is also the grandson of former PM Lal Bahadur Shastri. The decision to change the contestants was taken to gain the Purvanchal voters as Vinay Mishra being the son of Mahabal Mishra is seen as somebody who can help in shifting the votes to the Aam Aadmi Party.
Matia Mahal
On the Matia Mahal seat, the ruling party has given the ticket to Shoaib Iqbal, who recently joined AAP from Congress, instead of sitting MLA Aseem Ahmed Khan. Being an MLA for five consecutive terms before losing to AAP in 2015, Iqbal has a stronghold in the Matia Mahal constituency in Delhi and can woo the Muslim population of the area.
Chandni Chowk
Congress turncoat Prahlad Singh Sawhney has replaced MLA Alka Lamba as she was disqualified from the Delhi Assembly by Speaker Ram Niwas Goel "on grounds of defection".
Hence, the party chose four-term Congress MLA Prahlad Singh Sawhney to field from Chandni Chowk. He won Delhi elections on Congress ticket in 1998, 2003, 2008 and 2013 elections, before joining the AAP in 2019.
Karawal Nagar
After the disqualification of Karwal Nagar MLA Kapil Mishra by the Delhi Speaker in August last year, the party has fielded senior AAP member Durgesh Pathak, who had played an important role in party's landslide victory in 2015 Assembly elections.
Also Read: Delhi Assembly Elections 2020 | AAP releases list of 70 candidates; Kejriwal to contest from New Delhi, Sisodia from Patparganj
Bijwasan
MLA Devendra Sherawat was suspended from the party after he raised the banner of rebellion after Kejriwal decided to sack fellow founding members Yogendra Yadav and Prashant Bhushan at a meeting of AAP's Political Affairs Committee (PAC). After his suspension for alleged anti-party activities, Sherawat joined the Bharatiya Janata Party (BJP). Hence, AAP fielded advocate BS Joon from the seat.
Rajouri Garden
Dayanand Chandila's wife Dhanwanti Chandila will fight polls on AAP ticket from Rajouri Garden. The seat went to BJP-Shiromani Akali Dal (SAD) candidate Manjinder Singh Sirsa in 2017 bypolls. The by-elections were necessitated after AAP sitting legislator Jarnail Singh dropped out to contest in Punjab.
Gandhi Nagar
AAP's Anil Bajpai joined the BJP last year after the Kejriwal-led party removed him for rebelling against the party. Naveen Choudhary (Deepu) will now fight polls on AAP ticket in 2020.
Posted By: Talib Khan