Bihar Assembly Election 2020: Tejashwi Yadav adresses rally in support of CPI candidate in Teghra | Highlights
Bihar Assembly Elections 2020: The second phase of voting will be held on November 3. In the second phase, 98 seats will go to the polls.
Updated: Fri, 30 Oct 2020 03:07 PM IST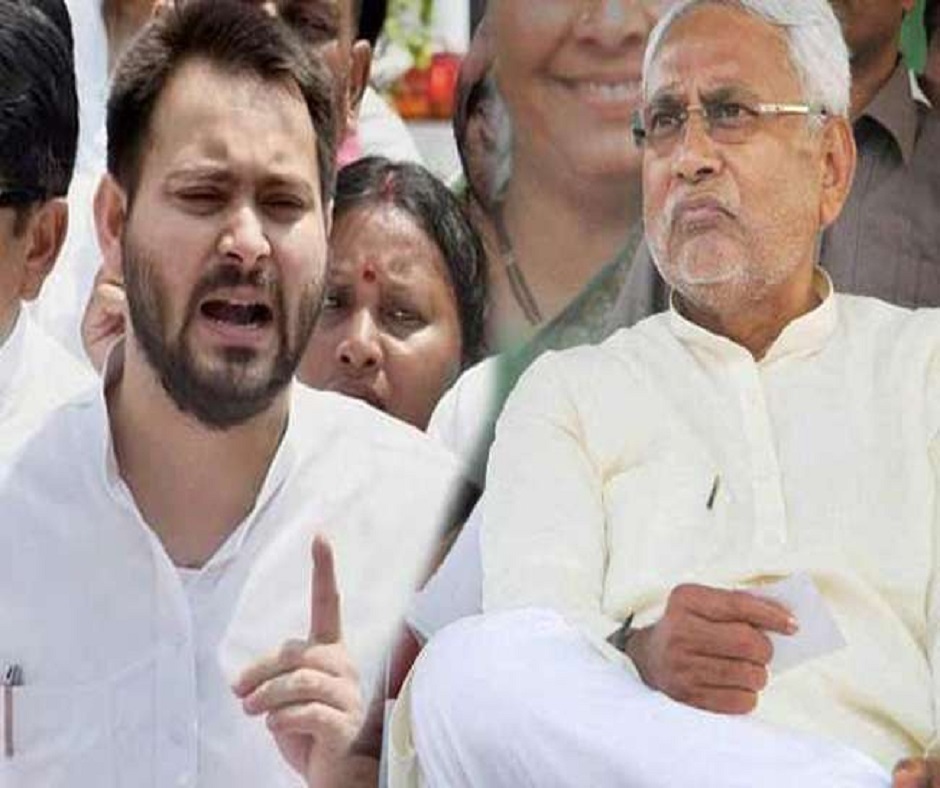 New Delhi | Jagran News Desk: The electioneering is likely to intensify as Bihar heads for the second phase of Assembly elections which will be held on November 3. The first phase of Bihar elections on 71 seats was held on October 28. In the second phase, voting will be held on 98 seats. PM Modi, Congress leader Rahul Gandhi are scheduled to address a rally for their respective coalition partners in the second phase. The BJP has deployed several Union ministers and chief ministers to woo the voters. The Congress has also brought their national leaders to seek votes for the RJD-led Grand Alliance. The third and final phase of elections will be held on November 7 and the results will be declared on November 10.
Below are the highlights from the day:
3:06 pm: "You'll believe the one who has done something good in the past, then only that person will do good in future. We can proudly state our achievements in front of public, that's our strength," says BJP National President J P Nadda
2:06 pm: "We demanded immediate suspension of CM Nitish Kumar & Dy CM Sushil Modi. Compensation of Rs 50 lakhs must be given to family of man who was killed," says Congress' Randeep Singh Surjewala
1:20 pm: RJD leader Tejashwi Yadav addresses election meeting in support of CPI candidate from Teghra Assembly constituency.
12:30 pm: It won't be right to comment on Munger firing incident before the findings of the probe are out. But Bihar govt has taken swift action into the incident & is doing what is required: Hindustani Awam Morcha (HAM) chief Jitan Ram Manjhi on Munger firing incident
12:00 pm: "Situation normal now, our force is deployed & we are monitoring continuously. We'll find those who caused arson and action will be taken. What caused the man's death (on Oct 26) is subject of probe, won't comment on it," says DIG Manu Maharaj on arson in Munger yesterday
10:20 am: Nitish Kumar rallies today: The Bihar CM will hold rallies in five constituencies - Parbatta and Khagaria constituencies in Khagaria district, Belsand and Runni Saidpur constituencies in Sitamarhi district and Sheohar constituency.
10:00 am: CM Nitish Nitish knows that he has ruined the present and future of two generations with the collapse of education, health, industry during his 15 years of rule in Bihar, so he never speaks about unemployment, jobs, factories, investment and migration. Should he not speak on these issues: RJD chief Tejashwi Yadav
09:10 am: "There is a lack of security arrangements being provided to Tejashwi Yadav in his rallies and the Election Commission should ensure proper security deployment for him: Rashtriya Janata Dal (RJD).
08:50 am: Shiv Sena has termed the Munger firing incident an attack on "Hindutva" and questioned the BJP over it. "If such an incident were to happen in Maharashtra, West Bengal or Rajasthan, governors and BJP leaders would have demanded President's Rule": Sanjay Raut, Shiv Sena.
08:30 am: Congress candidate from Jale Assembly seat, Mashkoor Ahmad Usmani fell off the stage after it collapsed suddenly. The Congress leader was addressing a rally in Darbhanga when the incident took place.
#WATCH Bihar: Congress candidate from Jale assembly seat Mashkoor Ahmad Usmani falls as the stage collapsed during his address at a political rally in Darbhanga.#Biharpolls pic.twitter.com/G2R5914wSe

— ANI (@ANI) October 29, 2020
08:15 am: Nitish Kumar claims his government gave 6 lakh jobs in the 15 years against 95,000 by the RJD during its rule from 1990 to 2005. "They (RJD) were in power for 15 years and Bihar and Jharkhand were one for 10 of these. Between 1990 and 2005, only 95,000 people were given jobs. In our administration, over 6 lakh jobs were given and besides this many others were enrolled in other services," he said.
Posted By: Shashikant Sharma