Assembly Polls 2021 Highlights | Section 144 imposed till April 2 in WB's Nandigram ahead of second phase of polling tomorrow
Catch all the election updates here
Updated: Wed, 31 Mar 2021 05:55 PM IST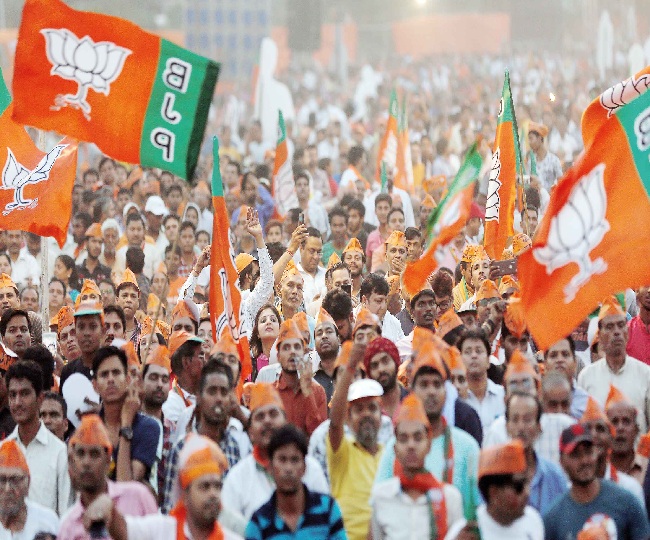 New Delhi | Jagran News Desk: Campaigning for the second phase of the West Bengal Assembly elections ended on Monday with the prized seat of Nandigram going to polls along with 29 other seats on April 1. Nandigram is witnessing the most interesting contest of the West Bengal election between Chief Minister Mamata Banerjee and her former party colleague and BJP candidate Suvendu Adhikari. Adhikari had left the TMC to join the Bharatiya Janata Party (BJP) in December last year.
Meanwhile, the second phase of campaigning for assembly polls in Assam ended on Tuesday with all the players including the ruling NDA, Congress-led Mahajath makes hard efforts to woo voters on 39 seats that will go to the polls on April 1. The second phase of elections will decide the fate of 345 candidates. The main contest is seen to be between the alliances led by BJP and Congress. The BJP-led led alliance also includes the Asom Gana Parishad (AGP) and United People's Party Liberal (UPPL).
Here are the Highlights from Assembly Elections 2021:
3:00 pm: BJP president JP Nadda holds a roadshow in Pursurah, Hooghly
2:50 pm: No cellular/cordless phone, wireless sets shall be allowed within 100 meters of the polling premises except by persons on election duty: Sub-divisional magistrate, Haldia, East Midnapore
2:45 pm: Sec 144 CrPC imposed till 2nd April. Assembly of 5 or more persons, excluding people on election duty & voters entitled to vote in designated polling stations, is prohibited within 200 meters of polling premises: Sub-divisional magistrate, Haldia, East Midnapore
2:35 pm: When we will provide drinking water to every household, then water will reach houses of Muslims also. Minorities will also get houses when we will provide them to everyone. Minorities, tribals & Bodos will also Rs 10,000 that Assam govt will provide to farmers: HM Amit Shah
2:25 pm: Congress wants to make people fight in the name of Bodo-non Bodo, Assamese-Bengali, Hindu-Muslim, upper Assam-lower Assam & tribe-non tribe. Slogan of Narendra Modi Ji is -- 'Sabka Sath, Sabka Vikas, Sabka Vishwas': Union Home Minister & BJP leader Amit Shah in Kamrup
2:15 pm: Mamata Didi is scared. She is losing Nandigram: BJP chief JP Nadda in Hooghly. BJP leader Suvendu Adhikari is contesting #WestBengalElections2021 from Nandigram Assembly seat against CM Mamata Banerjee.
2:00 pm: PM Modi &the then Defence Min Nirmala Sitharaman established a defence corridor in Coimbatore as a result of which Tamil Nadu's Wing Commander Abhinandan combated Pakistan when India did surgical strike on it to protect its border: UP CM & BJP leader Yogi Adityanath in Coimbatore
1;50 pm: I saw TMC workers celebrating Saraswati puja very enthusiastically this year. Where were you in last 4 yrs? Now, Mamata Ji is performing 'Chandi paath'. Why didn't you do it earlier? She is doing it now because people have decided that her departure is certain: BJP chief JP Nadda
1:45 pm: Curfew was imposed in Bengal when PM Modi was laying the foundation stone of Ram temple in Ayodhya. Should we let it continue? Should a grand temple of Lord Ram be made in Ayodhya or not? We should give a befitting reply to TMC in polls: BJP chief JP Nadda at a rally in Hooghly
1:30 pm: I've not come here to lie to you. My name isn't Narendra Modi. If you want to listen to lies - about Assam, farmers, about anything - then switch on your TV, look at Narendra Modi's face & listen to him as much as you want. He lies to India all 24 hours: Rahul Gandhi in Kamrup
1:20 pm: Dipanjal Das was a youth of Assam. BJP govt didn't do what it was supposed to. They didn't provide him employment & when he stood for Assam peacefully,he was shot dead by BJP-RSS. We give you 5 guarantees, the 1st being that we won't let CAA get implemented in Assam: Rahul Gandhi
1:17 pm: For a developed Assam, it is very necessary that Assam is made free from floods. In our 'Sankalp Patra', we have promised to make Assam flood-free in next 5 years: Union Home Minister & BJP leader Amit Shah in Chirang, Assam
1:15 pm: I have come here to promise you that Govt of India will implement every single promise made in Bolo agreement before 2022 for a peaceful Assam: Union Home Minister and BJP leader Amit Shah in Chirang
1:10 pm: When I'd come to meet family of Dipanjal Das (killed in Guwahati during anti-CAA protests in 2019) I felt that bullets weren't fired at one youth, it was fired at Assam. It was attempted to murder Assam. He wasn't just a youth, he was an idea. He was Assam: Rahul Gandhi in Kamrup
1:05 pm: Rahul Baba is in Assam as a tourist nowadays. He says Badruddin Ajmal is Assam's identity. You tell me if Ajmal is Assam's identity or Bhupen Hazarika, Upendra Nath & Shankar Dev. Black Mountain Badruddin Ajmal can't be Assam's identity: Union HM & BJP leader Amit Shah in Chirang
1:00 pm: Total 800 companies of security forces will be deployed for the second phase of #WestBengalElections2021, scheduled to be held on 1st April
12:55 pm: Tamil Nadu: Uttar Pradesh CM and Bharatiya Janata Party leader Yogi Adityanath campaigns in Coimbatore, ahead of assembly elections in the State
12:45 pm: Congress General Secretary Priyanka Gandhi Vadra to campaign in Tamil Nadu on 3rd April. She will visit Sriperumbudur where her father and former PM Rajiv Gandhi was assassinated. She will campaign in Kanyakumari district: Sources
12:40 pm: Optional postal ballot facility extended by EC to senior citizens above 80 years of age. 91-year-old Dharmini Amma exercising her right to vote at her home in Thiruvananthapuram: Election Commission of India. #KeralaElections2021 is scheduled to be held on 6th April.
12;30 pm; Polling parties reaching their destination in Dima Hasao districts, Haflong, Assam ahead of phase 2 voting scheduled on 1st April 2021: Election Commission of India
12;25 pm; Polling parties collect EVMs & VVPAT machines from a government school in Haldia ahead of voting for the second phase of #WestBengalElections. "50% of the booths have been covered by webcasting which will be monitored by ECI and us," says Avnit Punia, Returning Officer, Haldia.
12;10 pm; Politics in Kerala has become violent, driven by tension due to policies of LDF. We propose to set up a peace& harmony dept to ensure that this kind of tension, political murders don't continue to happen, & politics of anger & hate is challenged: Priyanka Gandhi Vadra, Chalakudy
11:45 am: Congress has given 5 guarantees to voters of Assam. We aren't BJP, we fulfil our promises. Tea garden workers must remember our guarantee of Rs 365 per day minimum wage: Congress leader Rahul Gandhi after visiting Kamakhya Temple in Guwahati
11:15 am: A day after Mamata Banerjee mentioned her "Shandilya gotra", AIMIM supremo Asadudding Owaisi hit out at the West Bengal Chief Minister for showing her "unprincipled" "Hindu credentials".
11:00 am: Assam: Congress leader Rahul Gandhi offers prayers at Kamakhya Temple in Guwahati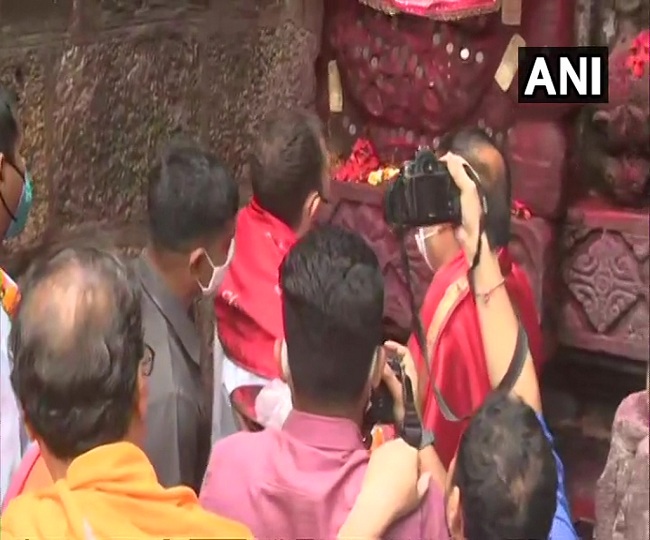 10:45 am: Assam: Congress leader Rahul Gandhi visits Kamakhya Temple in Guwahati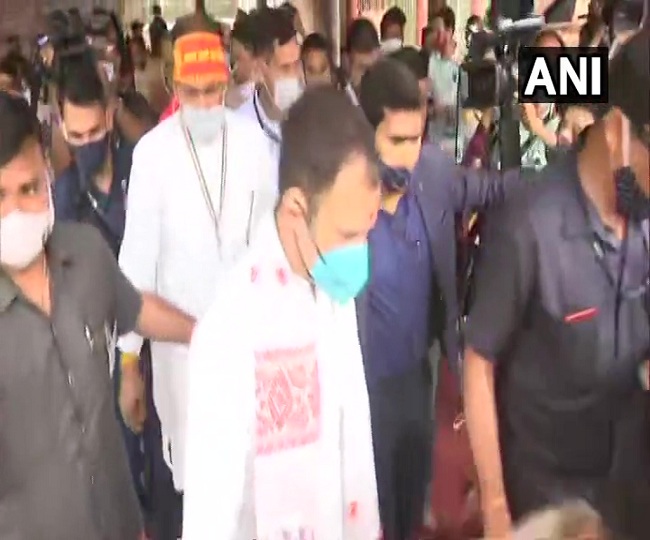 10:00 am: On Mamata Banerjee saying that she mentioned her 'gotra' as 'Maa Maati Manush' to a priest during her temple visit, Union minister Giriraj Singh has likened her lineage to that of 'Rohingyas and infiltrators'.
9:45 am: Campaigning for the second phase of the West Bengal assembly poll ended on Tuesday evening, setting the stage for the voting in 30 constituencies spread across four districts on April 1. The fate of 171 candidates will be decided in the second phase by 75,94,549 voters who will exercise their franchise in 10,620 polling booths spread across the 30 constituencies.
9:30 am: Election Commission of India directs Chief Electoral Officer, West Bengal to transfer Bichitra Bikas Roy, CI Mahishadal, Purba Medinipur. "He shall not be posted in any election duty till completion of polls," it says.
9:15 am: Can those who are part of such an alliance that is limited to their politics, fulfil any of the promises of development made to people?: Union Min & BJP leader Smriti Irani in Guwahati, Assam
9:00 am: Congress is so helpless that they're taking AIUDF's support to keep themselves politically alive. There's a phrase 'Doobte ko tinke ka sahara' but can those who are finding support in each other, build a bright future for Assam?: Union Min & BJP leader Smriti Irani in Assam
Posted By: Talibuddin Khan