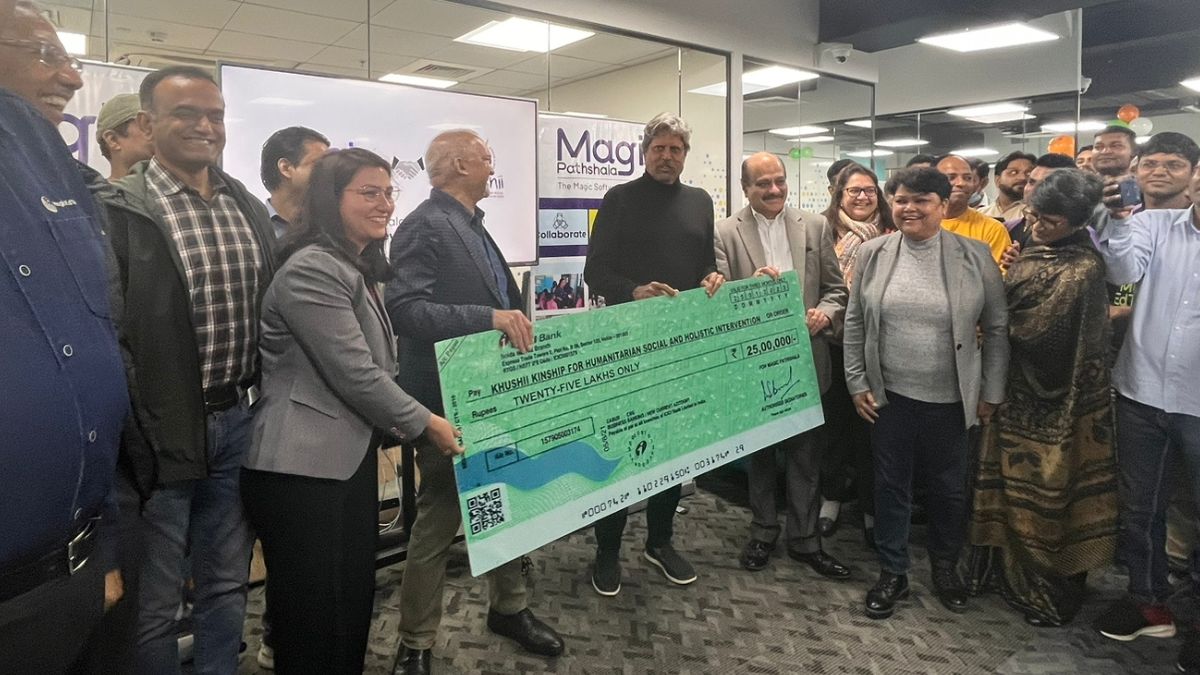 Magic Software's CSR initiative, Magic Pathshala, has announced a collaboration with Kapil Dev's NGO, Khushii. Khushii is an independent child care NGO founded in 2003 by Indian cricketer Kapil Dev. Magic Pathshala, on the other hand, was founded in 1990 as a philanthropic initiative to provide free digital educational content and resources to underprivileged students.
Magic Software will contribute to the education and improvement of underprivileged children as part of the partnership. On January 25, 2023, Mr. Kapil Dev paid a visit to the Magic's office in Noida to mark the partnership.
Notably, Khushii was established in 2003 with the goal of providing children with the tools they need to become self-sufficient, independent adults who can pursue fulfilling careers.
In order to take its commitment to Digital Learning for everyone, Magic Software's CSR arm, Magic Pathshala, will be essential in facilitating resource sharing, added a press statement.
Mr. Arjun Malhotra, Chairman of Magic Software, and Mr. Acky Kamdar, CEO of Magic Software, was also present during the discussion. "We are pleased to pledge Magic Pathshala's support for Mr. Kapil Dev's initiative. Khushii, our magicians should be extremely proud of themselves right now! With the help of this partnership, we will be able to increase the number of people we can reach and the number of children we can empower globally, " added Acky.
Over the years, Magic Pathshala has partnered with NGOs and educational institutions, spearheading the effort toward building a brighter future for children. Through partnerships, Magic has amplified its reach in supporting learning through digital enablement, through equipment and infrastructure support, such as smartphones for Aganvadi workers, the enablement of audio video system classrooms, computers, and scholarships for underserved students.