By Ritesh Kumar
Updated: Tue, 24 Jan 2023 12:56 PM IST
Minute Read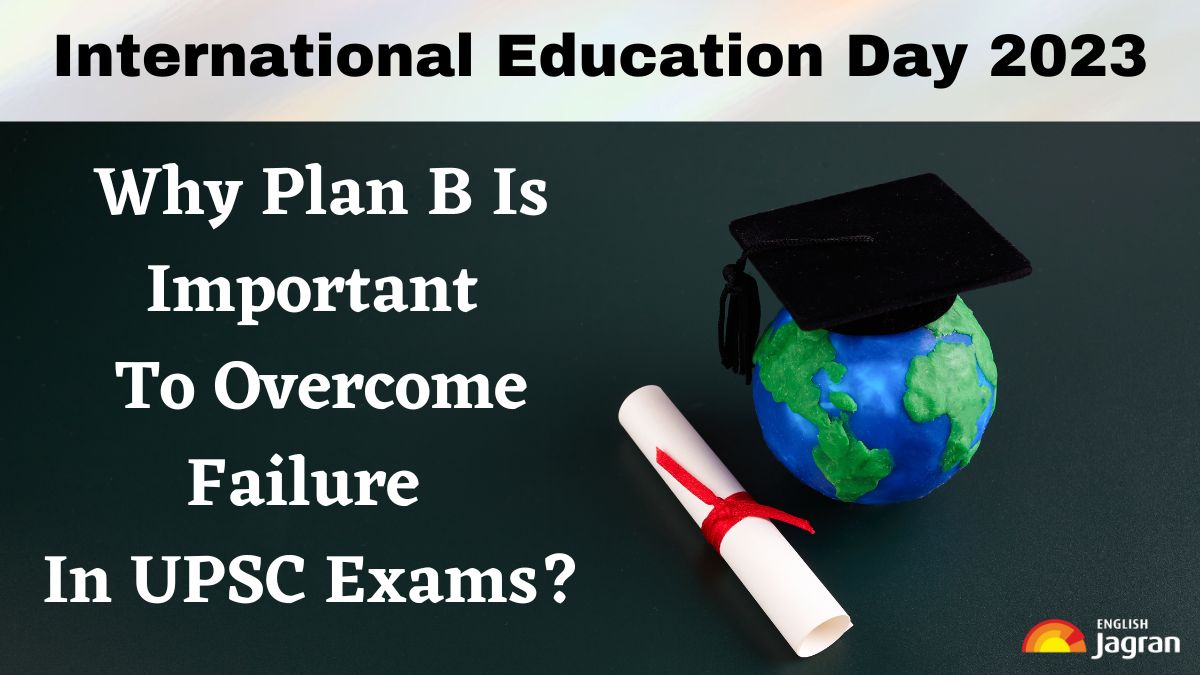 EDUCATION is the "essence" of life through which a person can change the world. A better-educated person is more confident as compared to an illiterate person as it helps you to build a strong personality. And in contemporary times, survival without getting proper education has become a tough task. Considering the value of education, every year International Day of Education is observed on January 24, with the theme to invest in people and prioritise education.
To mark the occasion, Jagran English spoke exclusively to Prateek Singh, MD of Shreeman IAS Coaching and Ex Assistant Professor of Delhi University to get a better understanding of government exams, major changes in the education sector, and job opportunities. He will also share some preparation tips for students appearing in competitive exams in 2023. Here are the excerpts from the interview.
What are the strategies to prepare for government exams?
Firstly, students must go through the syllabus and the previous year's papers thoroughly. Students should prepare themselves for the examination according to the syllabus. When they go through the previous year's questions, they will get an idea of how many questions are asked in the exam from different topics. Then they will be able to understand what are the mood of the paper and how to study it.
What's your advice to those students who fail to crack competitive exams on the first attempt?
It is a human tendency to feel disappointed when students are not successful even after 2 or 3 attempts. To overcome the disappointment, students have to make two plans. If students have a plan B, they can win over depression. Failure is not true, if students want to stay away from depression then don't think that exam is everything. Because of this many students think of committing suicide. It happens in their mind that if we do not get this thing then our life will end but it is not so. If we do not get success in one field then another field is waiting for us but students have to think of another plan.
How do you see the drastic shift from conventional educational techniques to digital educational technologies?
After the Covid-19 pandemic, a lot of technological advances were witnessed in the field of education. These advancements are good for those students sitting in far-flung areas who have not yet got a chance to come to big cities. Those students are also getting better education through technology.
What would you say about job opportunities in 2023?
Many vacancies are expected this year as there is an election next year. I think in 2023, there will be massive opportunities in every field like SSC, UPSC, State Exam, and Teacher Recruitment. So this is the message for the students that they should prepare hard so that they get jobs this year.
What will be your advice to those who have crossed the age limit to appear in UPSC and SSC exams?
There is no need to panic. Whatever education and knowledge the students have acquired, they can use in various fields. The aspirants can make full use of wisdom in other fields such as teaching in institutes and coaching centres.
What are the pros and cons of online and offline education?
If one has no option, then online education is fine but there is a different feel in offline classes, students get more guidance and teachers who teach offline also frequently check whether the student is understanding or not. But this type of method does not apply to online classes.
What kind of difficulty do teachers have to face in teaching students?
The teacher first sees how the student will understand. The problem for teachers is that students come from different backgrounds and all cannot be explained in one way, so teachers always explain through illustrations and maps as examples to make it easier for students to understand.