By Ritesh Kumar
Updated: Mon, 23 Jan 2023 03:51 PM IST
Minute Read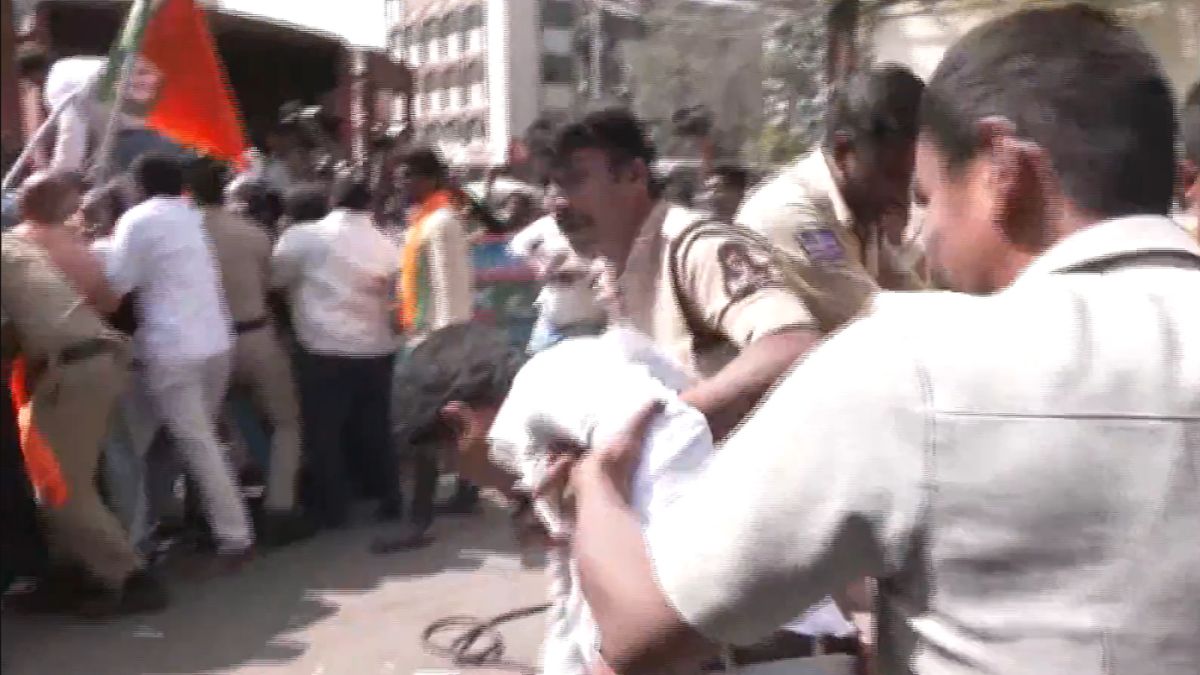 Bharatiya Janata Yuva Morcha (BYJM) on Monday protested near the BJP office in support of the teachers protesting against GO 317 in Hyderabad. During this, the police took the protesters into custody. Earlier, the police detained several school teachers and their family members from across the state who were trying to blockade Pragathi Bhavan demanding the scrapping or amendment to GO 317.
#WATCH | Telangana: BJYM holds a protest near BJP Telangana Office in Hyderabad, in support of teachers protesting against GO 317. Several protesters were detained by Police. pic.twitter.com/M8pGAXq2vD
— ANI (@ANI) January 23, 2023
For the last couple of months, teachers have been protesting against GO 317, claiming that it has led to them losing their local status and dividing them from their families due to transfers.
The teachers were urging not to separate their families as the wife are serving in one district and the husband in another. Meanwhile, the protesters told to ETV Bharat that even after several appeals and agitations in the last 13 months, people belonging to the recruitment batch of 2017 regarding Geo No. 317 have been ignored by the officials of the State Education Department and School Education Department.