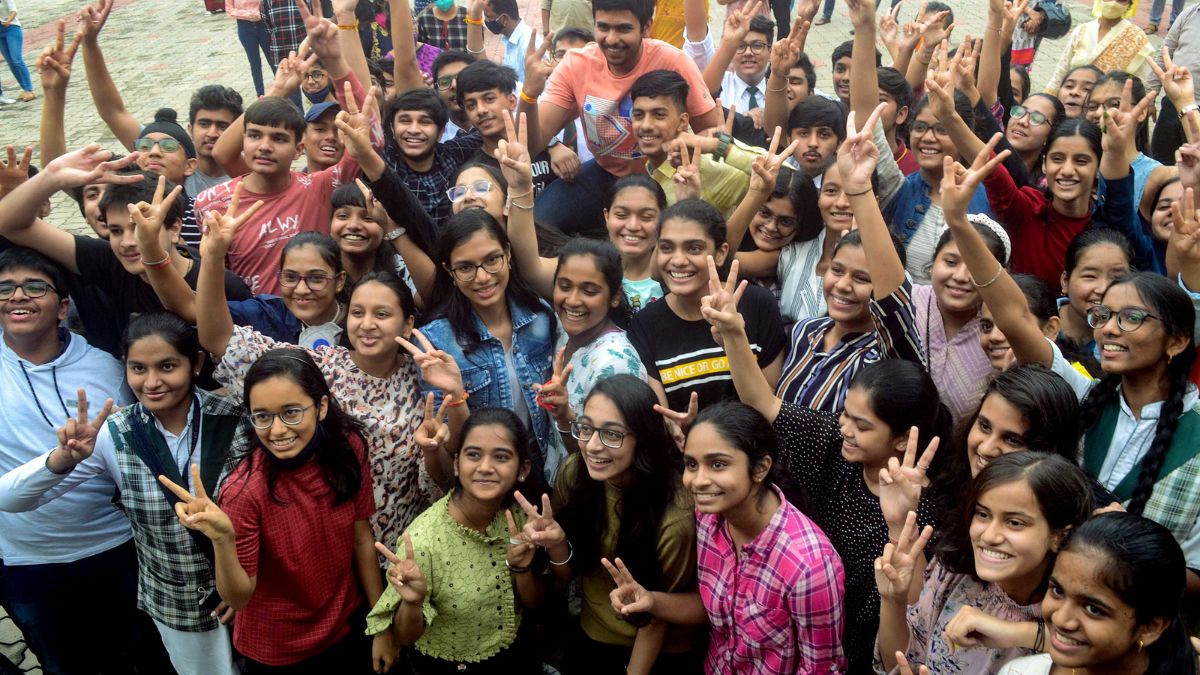 Ending the wait for lakhs of students across the country, the Central Board of Secondary Education (CBSE) on Friday declared the board exam results for class 10 and 12 at its official websites - cbse.gov.in and results.cbse.nic.in. While the class 12 results were declared early in the morning, the class 10 results were released at around 2 pm.
HERE's HOW THE STUDENTS CAN CHECK THEIR CBSE 10TH, 12TH RESULTS 2022 ON THE BOARD's OFFICIAL WEBSITE:
Step 1. Go to the official website of the CBSE at results.cbse.nic.in
Step 2. Click on the link that reads 'CBSE 10th term 2 result 2022' if you are a class 10 student. If you are a class 12 student, search for 'CBSE Class 12th Result 2022'
Step 3. Enter your roll number and other details asked on the website
Step 4. Click on 'Submit'
Step 5. Your CBSE 10th results 2022, CBSE 12th results 2022 will appear on the screen
Step 6. Check and save your results
Step 7. Take a printout for future reference
CBSE CLASS 12TH RESULTS 2022:
Talking about CBSE class 12th results 2022, a passing percentage of 92.71 per cent was recorded, with girls outshinning the boys by 3.21 per cent. The passing percentage of girls stood at 94.54 per cent while that of boys was 91.25 per cent.
The CBSE also said that 33,432 students scored more than 95 per cent marks while 1,34,797 students scored above 90 per cent marks. However, over 67,000 students were placed in compartment.
"The board committee deliberated at length on the discussions of the committee. It was decided to adopt the recommendations and the weightage of first term was fixed at 30 per cent and the second term was fixed at 70 per cent. However, for practical equal weightage was decided to be given for boh terms in computation of final results," news agency PTI quoted a CBSE official as saying.
CBSE CLASS 10TH RESULTS 2022:
This year, a 94 per cent passing percentage was record for class 10 board exams. Like class 12, girls have outperformed boys by 1.41 per cent in class 10 board exams.
Nearly 65,000 students have scored over 95 per cent marks. Meanwhile, more than 2.36 lakh students have scored over 90 per cent marks. However, around 1.07 lakh students were placed in compartment.