Bihar Civil Service exam question asks students to explain role of 'kathputli' Governors
Publish Date: Mon, 15 Jul 2019 04:30 PM IST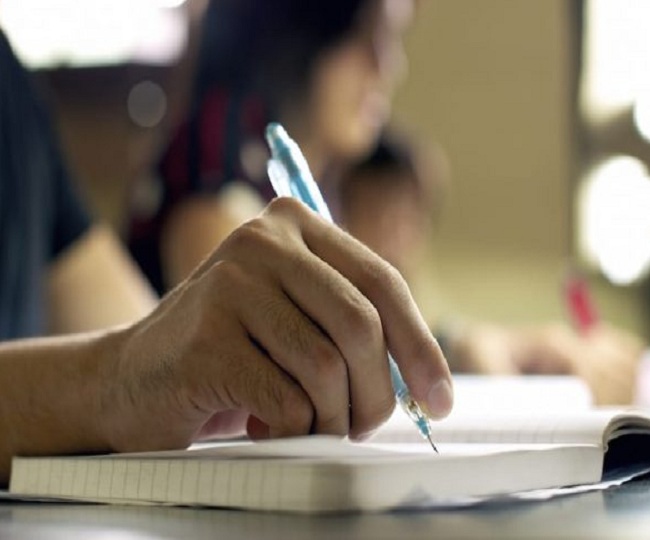 Patna | Jagran News Desk: Students appearing for civil service exams in Bihar were left amused on Sunday when they found a question asking them to describe the role of the governors of states, while referring them as "kathputli" (puppets).
"Critically examine the role of the Governor in state politics of India, especially in the context of Bihar. Is he just a puppet?," read the question which was in the General Knowledge paper of the main examination.
Asked about this, Bihar Public Service Commission (PSC) officials denied their role in setting up the questions. They blamed the teacher who set the paper but said that there was nothing wrong with the question, except that words like "kathputli" were avoidable.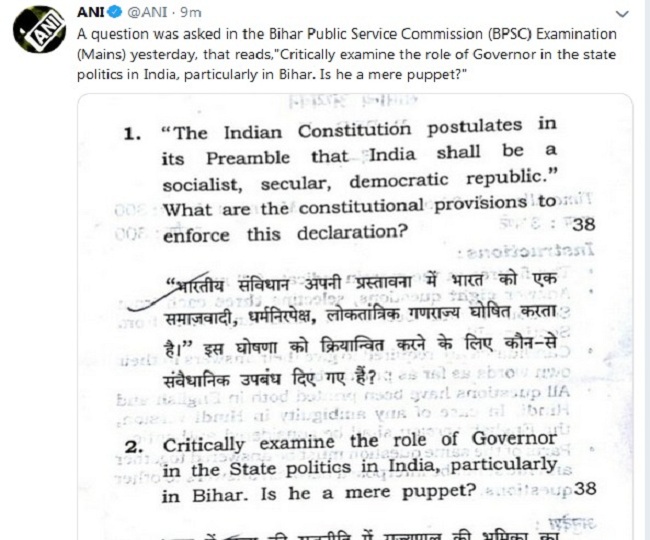 Interestingly, this comes at a time when the relations between Chief Minister Nitish Kumar's JD(U) and BJP are at a low after the latter offered only ministerial berth to each ally after its win in the Lok Sabha election in April-May. The offer upset Chief Minister Nitish Kumar, whose party won 16 of 17 seats it contested.
Interestingly, there was another question in the same paper that asked students to debate the pros and cons of large numbers of political parties competing in an election.
Posted By: Abhinav Gupta