By Ritesh Kumar
Updated: Wed, 25 Jan 2023 10:19 AM IST
Minute Read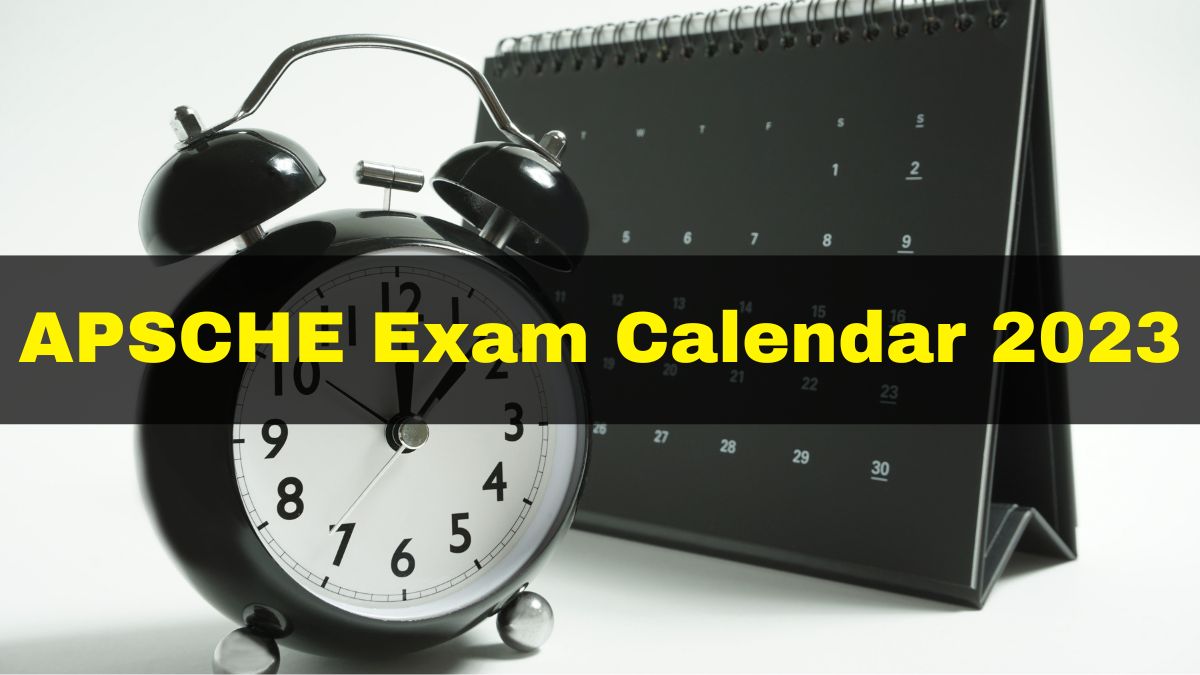 The Andhra Pradesh State Council of Higher Education (APSCHE) recently released the exam date for all common entrance tests (CET) 2023. Candidates who want to appear in the test can check the exam schedule at– apsche.ap.gov.in.
The APSCHE Exam Calendar released for 2023 includes the schedule of major APSCHE Exams like Andhra Pradesh State Engineering, Andhra Pradesh State Law Common Entrance Test (AP LAWCET 2023), Andhra Pradesh State Post Graduate Engineering Common Entrance Test (AP PGCET 2023), Agricultural and Medical Common Entrance Test (AP EAPCET 2023), etc.
According to the notification, the AP EAPCET 2023 exam will be conducted on May 15 while AP ECET 2023 will be held on May 5. And AP LAWCET 2023 examination will be conducted on May 20, 2023.
The council conducts the EAPCET examination to seek admission into BTech, MBBS, BPharmacy, BDS, BAMS, and BHMS, while LAWCET will be conducted for admission into three-year and five-year law programmes.
APSCHE Exam Calendar 2023: Common Entrance Tests Dates
AP EAPCET 2023– May 15, 2023
AP ECET 2023– May 5, 2023
AP EAPCET MPC 2023– May 15 to 22, 2023
AP EAPCET BiPC 2023– May 23 to 25, 2023
AP ICET 2023– May 25 to 26, 2023
AP PGECET 2023– May 28 to 30, 2023
AP LAWCET 2023– May 20, 2023
AP EdCET 2023– May 20, 2023
AP PGCET 2023– June 6 to 10, 2023
AP RCET 2023– June 12 to 14, 2023