By JE Sports Desk
Mon, 23 Jan 2023 11:23 AM IST
Minute Read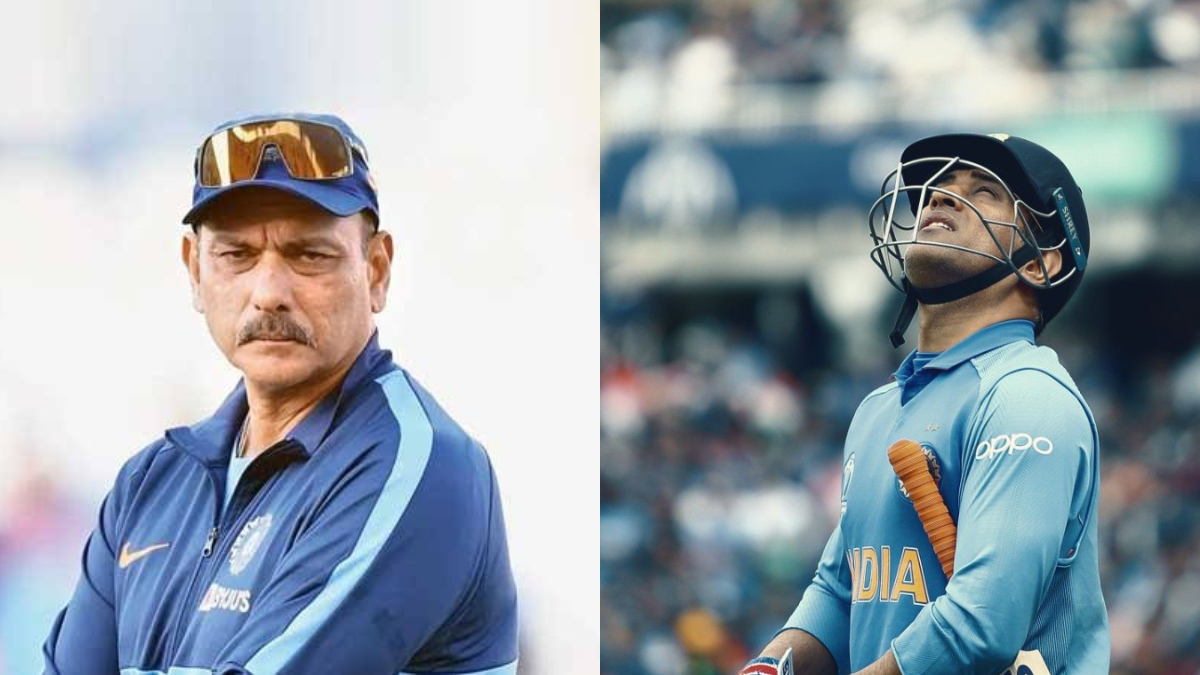 Ravi Shastri was never known to be a hard taskmaster during his head coach stint with the Indian Cricket Team. However, there was a time when Shastri lost his cool in front of talismanic cricketer MS Dhoni after a run-chase against England which went wrong. Former fielding coach of the Indian Cricket Team, R Sridhar, in his book titled "Coaching Beyond: My Days with the Indian Cricket Team" mentioned an incident which portrayed Shastri in a complete different light.
"We were in the hunt when Virat and Suresh Raina were batting, but as we lost wickets, MS was left with only the bowlers for company going into the last 10 overs. Uncharacteristically, he shut shop, and even though our required rate in the last 10 was nearly 13 an over, we only managed some 20 runs in the next six overs. That was the innings when MS got to 10,000 ODI runs a very significant milestone. We were all thrilled for him, but we also wanted to know why he hadn't made even a token attempt at the target," Sridhar wrote.
"Ravi, meanwhile, was seething. He was furious not because we lost by 86 runs, but how we lost the game, how we went down without putting up a fight. We didn't go for the target, we didn't go down throwing a punch, we just went down tamely The head coach wasn't going to let that one sail harmlessly by," he added.
Just before the 3rd ODI, Shastri had a team meeting with the entire squad including MS Dhoni.
"The decider was in Headingley, and we had a team meeting the previous day. The entire squad was in attendance, including all members of the support staff, and I knew Ravi was going to make a strong point. He was at his loudest and fiercest as he said, 'No matter who you may be, there should not be another occasion when we lose a match not trying to win it. It will not happen under my watch. And if anyone does it, that will be the last bloody game of cricket they will play under my watch. You can lose a cricket game, no shame in that, but you will not lose like this.
"MS was sitting right there in the front, and while Ravi's words were meant for the team, his eyes were trained on MS To the former skipper's great credit, he didn't flinch, he never broke eye contact with Ravi. He didn't look here and there or fidget because one of his many admirable qualities is his ability to take the knocks, especially when he knows in his heart of hearts that he deserves them," the former India fielding coach added.