By JE Sports Desk
Wed, 18 Jan 2023 07:52 PM IST
Minute Read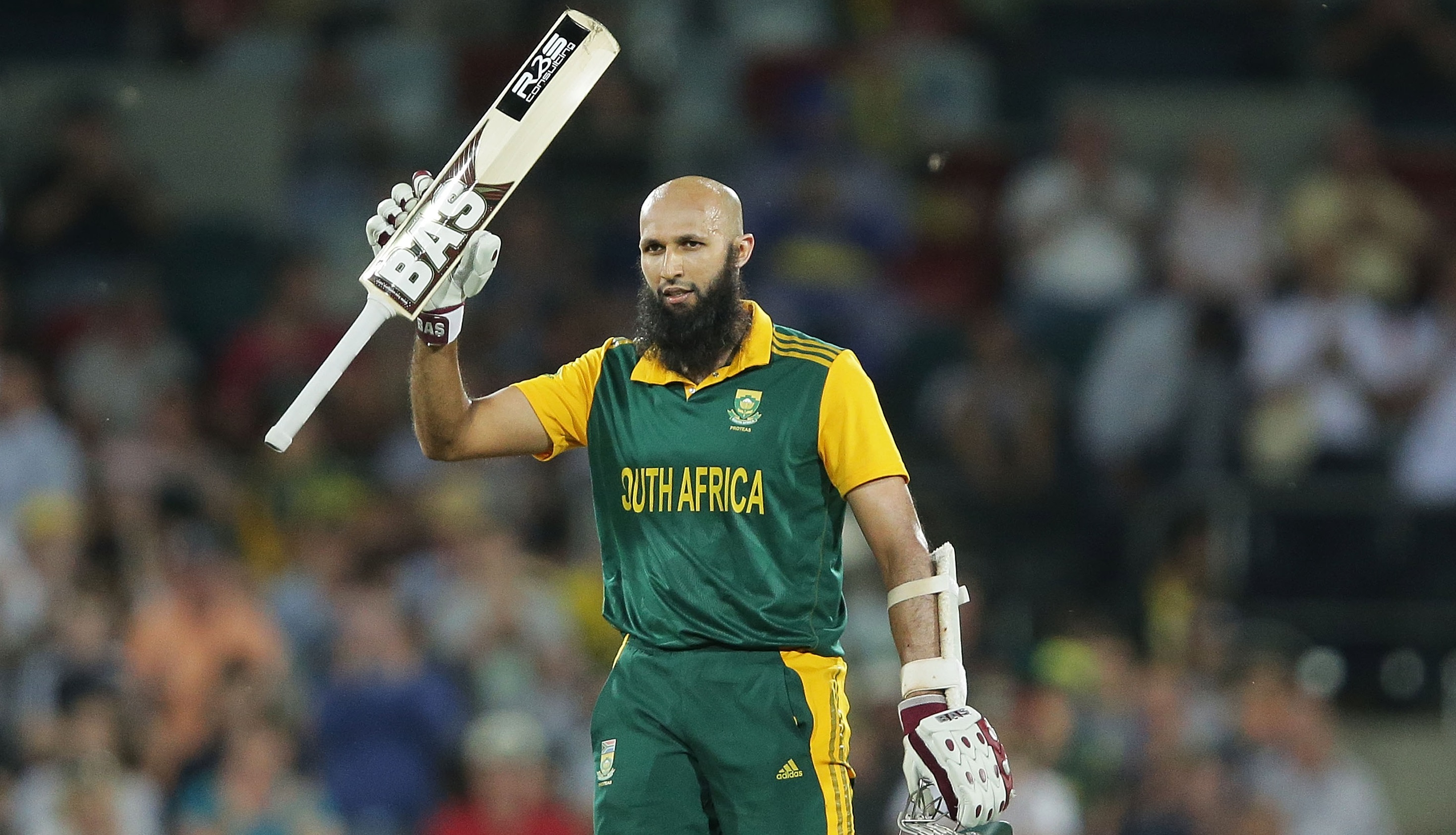 South Africa batting legend Hasim Amla confirmed he won't be returning to play for English County cricket club Surrey as he announced his retirement from all forms of cricket on Wednesday.

Amla, 39, signed for Surrey in 2019 and was an integral part of the side that won the County Championship in 2022.

Amla, 39, amassed 34,104 runs throughout the course of a two-decade career in all professional formats, 9,282 of which came in his 124 Test matches from 2004 to 2019, second only to Jacques Kallis for his nation. This featured 28 hundreds as well as a record of 311 not out against England at the Kia Oval in 2012--South Africa's first triple-century in Test matches.

He added 8113 more runs, including 27 hundreds, in 181 ODIs and 1,277 more in 44 T20Is. He has now started a teaching career, serving as the batting coach for MI Cape Town in the current SA20. According to the new coaching system in place in South Africa, he may be a candidate to serve as the nation's batting coach.

Amla became South Africa's first triple-centurion during Day 4 of the Test Match between England and South Africa at The Kia Oval on July 22, 2012.

Amla announced his retirement from international cricket at the end of South Africa's World Cup campaign in 2019, having played his final Test match at Gqeberha against Sri Lanka that February.

Since signing for Surrey in 2019, Amla has brought his invaluable experience to the Club and helped support Captain Rory Burns as part of the leadership group within the dressing room.

His skill, resilience and dogged determination with the bat were embodied by innings of 37 runs from 278 balls at the Ageas Bowl against Hampshire in 2021.

That defiant rearguard earnt Surrey an unlikely draw in the County Championship and was indicative of Amla's commitment to doing what was necessary for the team at any given moment.

"I have great memories of the Oval ground and to finally leave it as a player fills me with immense gratitude for what has been. A sincere thank you to Alec Stewart and the entire Surrey staff, players and Members for their support. The Surrey ship runs so professionally that it would make any international player feel a sense of honour just to be involved with it. I wish them all the best and many more trophies," said Hashim Amla.

Alec Stewart, who has worked with Amla throughout his various spells in the Surrey side, described the South African as a "true professional and a great of the game".

Stewart said, "Everyone at Surrey County Cricket Club will be sad to see Hashim retire, but we all applaud what has been a phenomenal career. He will quite rightly go down as a great of the game. Hashim is a fantastic cricketer and a wonderful person. He has been an incredible resource for the team to learn from on and off the field."

"As well as posting big scores at vital moments, he has also shown his willingness to dig in and do what is needed to get his team a result in tough games. I can't thank him enough for what he has done for Surrey and hold him up as an example to all young players of what a true professional looks like. Everyone at Surrey wishes him the best in the future, and I am sure all our Members and supporters would like to thank him for his time here and congratulate him on such a decorated career," concluded Stewart.