By JE Sports Desk
Wed, 25 Jan 2023 01:11 PM IST
Minute Read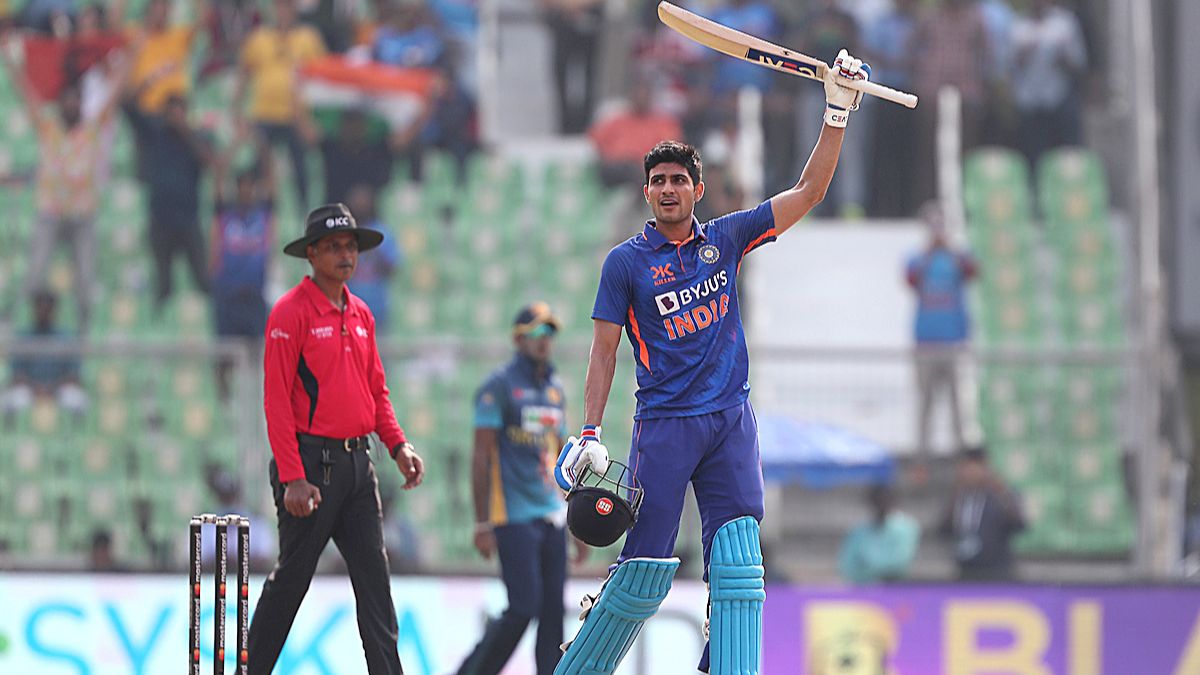 IN-FORM India opener Shubman Gill's consistency in the recent ODI series against New Zeland is the reflection of the maturity that he has achieved in the last six months
India coach Rahul Dravid heaped praises on youngster Shubman Gill who has shown impressive form in the ODI series against New Zealand.
Dravid termed the opener "an exceptional talent" who has shown maturity above his age. Gill smashed 360 runs in the three-match series and equaled the world record of Babar Azam in scoring the most runs in 3-match ODI series.
The 23-year-old scored 208 in the opening ODI while he played an unbeaten knock of 40 in the second match. In the final ODI of the series, Gill smashed his 4th ODI ton and scored a quickfire 112 off 78 balls.
"You have always been an exceptional talent and you always have maturity above your age. I think anyone who has seen you will say that there's always been that maturity, but what we are sensing now is hunger and long may that continue and understanding of your game as well because as you play more and more, you are figuring out your game, your shots and to construct these innings. I think for me that's been a huge difference over the last six months," Dravid said in a video posted on BCCI's official website.
Not only batting but the youngster has also left his impression on the field too. He has been brilliant in slip catches for India in limited-overs.
Applauding his slip-catching skills, former India batter feels Gill has worked on this aspect of his game and made a remarkable change.
"The way you have been coming to us to take more and more slip catches. To field the way you have fielded and the way you've taken those catches, it tells me that something is clicking and you are looking to get the best out of yourself and I think for me that's been a remarkable change in you over the last six to eight months," said Dravid.
The veteran batter further highlighted the fact that Gill has become hungry for runs and is desired to do much better.
"I just think it's your hunger and your maturity that I have seen and it's noticeable in very small things. Obviously, you always loved to bat from the time I have seen you from the time you were a kid. You always liked batting and scoring runs. Me as a coach, I always look to see the hunger in young kids and desire to improve and get better," Dravid concluded.
Gill will be seen in action in the T20I series against New Zealand, commencing on Friday, January 27.