By JE Sports Desk
Tue, 24 Jan 2023 04:55 PM IST
Minute Read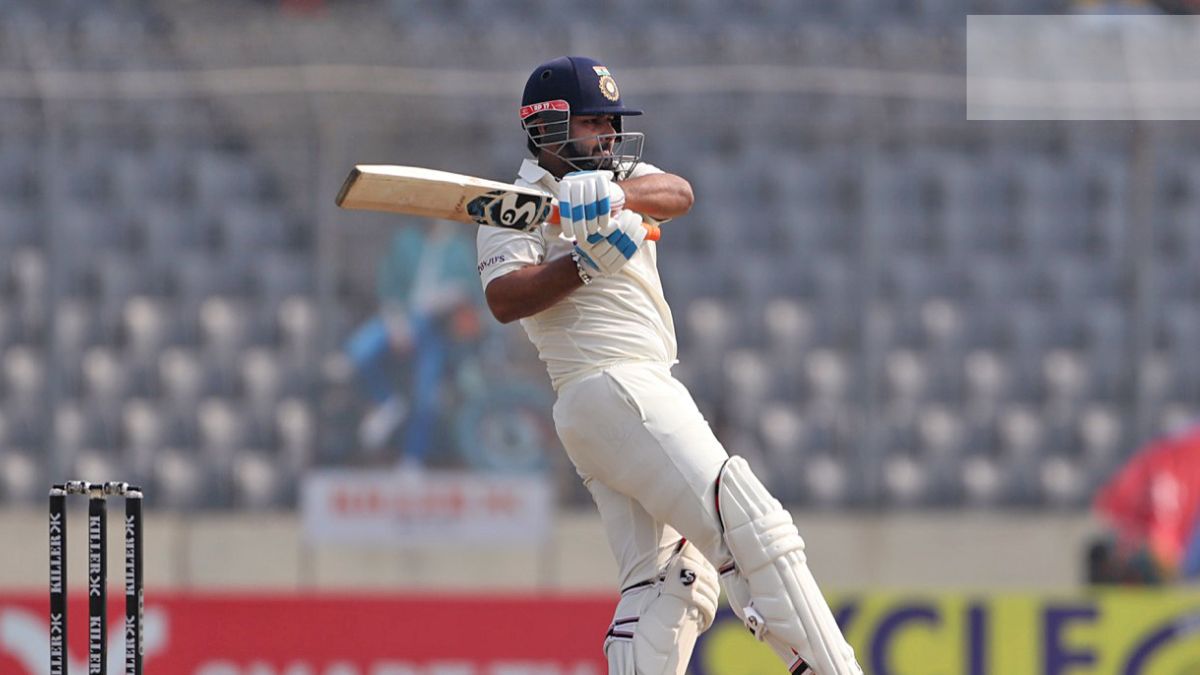 India wicketkeeper Rishabh Pant has been named in the ICC Men's Test Team of the Year 2022 following his prolific form in the longest format of the game.
Pant scored 680 runs from 12 innings at an average of 61.81 and a strike rate of 90.90. He struck two centuries and four fifties last year. He smashed 21 sixes in Tests in 2022 and was decent with the gloves too – producing six stumpings and taking 23 catches.
England skipper Ben Stokes was named the skipper of the ICC Men's Test Team of the Year which features three England players while Australia have four players in the 11. India, Pakistan, West Indies and South Africa have one player each.
Usman Khawaja finish the year with 1080 runs to his name and an average of 67.50 while West Indies' Kraigg Brathwaite accumulated 687 runs in 14 innings in the year, averaging 62.45.
Marnus Labuschangne amassed 957 runs across the year came at an average of 56.29 following brilliant run in the home series against West Indies.
In nine matches, Pakistan skipper Babar Azam hit an extraordinary 1184 runs at an average of 69.94, with his four centuries coming one each against the four Test opponents he faced.
Bairstow's year will be remembered for a golden patch at the start of the English summer. Across five innings, starting in the second innings of the second Test against New Zealand through until the end of the match against India at Edgbaston, Bairstow hit successive scores of 136, 162, 71*, 106 and 114*.
Stokes hit two centuries and 870 runs during the year, at an average of 36.25 down at number six.
And he took 26 wickets in the year, using himself in a variety of different roles. His bowling was particularly impactful in the series win over South Africa, where he took 10 wickets at an average of just 15.70.
Across 10 matches in 2022, Pat Cummins took 36 wickets at an average of just 21.83. And it wasn't just at home where he excelled.
South Africa's Kagiso Rabada took 47 wickets from nine matches across 2022, securing those scalps at an average of just 22.25.
In total, Nathan Lyon took 47 wickets in 11 Tests at an average of 29.06, doing a superb job for his team both home and away. Lyon and Rabada finished tied as the leading wicket-takers in 2022 in Test cricket.
In nine Tests, James Anderson took 36 wickets at an average of just 19.8 and an economy of 2.42. That final figure is a particular outlier given the fast-scoring nature of England's matches throughout most of the year, with Anderson's economy far and away his side's best.
ICC Men's Test Team of the Year 2022: Usman Khawaja, Kraigg Braithwaite, Marnus Labuschagne, Babar Azam, Jonny Bairstow, Ben Stokes (c), Rishabh Pant (wk), Pat Cummins, Kagiso Rababda, Nathan Kyon, James Anderson.