On Dhoni's Selection Day, this 1983 World Cup legend went 'wow' after seeing his domestic Cricket record
In the early-2000s, Indians were particularly struggling with wicket-keeping part of the game.
Publish Date: Tue, 09 Jun 2020 11:14 AM IST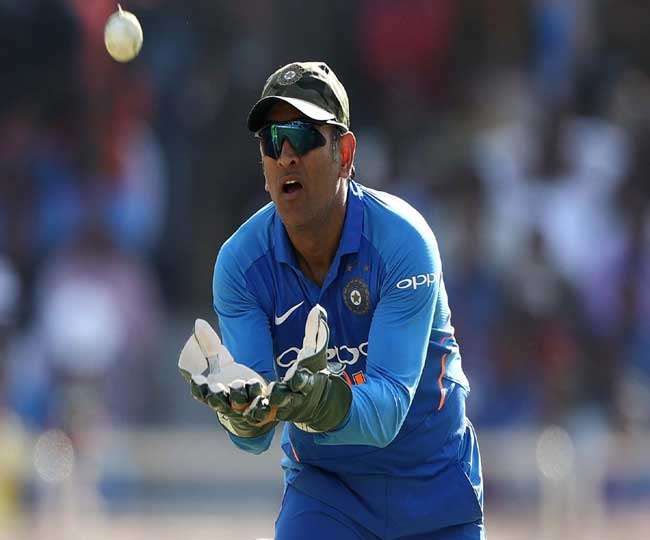 The dots are connected easily when they are developed out of similar ink. The dictum stands true now that Syed Kirmani, the Wicketkeeper-Batsman who enabled India's first World Cup victory in 1983 revealed the story behind the East zone selection of Mahendra Singh Dhoni, which made way for the National selection of India's most successful Wicketkeeper of all time, who, like Kirmani was instrumental in team's victory in ICC 2011 Cricket World Cup, albeit more illustriously.
It is well documented by Cricket Pundits from time to time, with a sequence in Sushant Singh Rajput-starrer 'MS Dhoni, the untold story' as well that Dhoni's back-to-back monstrous sixes in the direction of selectors during 2004 Deoghar Trophy paved his path towards his selection in the National team. However, Syed Kirmani's role alongside selector Pranab Roy has gone rather unacknowledged.
"I have never disclosed this before but here is how Dhoni was picked. I and Pranab Roy - my co-selector from East Zone - were watching a Ranji Trophy match. I'm not sure which match it was since it was a long time ago, but Pranab Roy is proof. He said to me 'there is this keeper batsman from Jharkhand, who is a very promising youngster and deserves selection'," Kirmani was quoted as saying by Hindustan Times.
The Chennai-born Kirmani adds that he then got Dhoni's stats from last two years and was left spellbound with a 'Wow' reaction, with all due credit to Mahi's batting consistency.
"There was terrific consistency in his batting ability. Without even seeing him keep wickets, I suggested that Dhoni be selected for East Zone straightaway. And the rest is history," Kirmani added.
In the early-2000s, Indians were particularly struggling with Wicket keeping part of the game. Australians, South Africans and Pakistanis were raising behind-the-stumps optimal of the game with terrifically talented Adam Gilchrist, Mark Boucher and Kamran Akmal, who all were well-invested batsmen too. Whereas India was juggling between Dinesh Karthik and Parthiv Patel who performed well behind-the-stumps but weren't as powerful with the bat.
Dhoni's arrival on the wicket-keeping scene in December 2004 was like crossing the Rubicon for Indian Cricket team. Within a year, the superstar of Ranchi ended up scoring the best ever knock of 183 runs against Sri Lanka as a Wicketkeeper-Batsman, and there was no look back ever since.
"When Dhoni was appointed captain, it was the best thing to have happened to Indian cricket. He proved what the importance of a wicket-keeper batsman is all about," Kirmani told Hindustan Times.
Mahi boasts of 123 ODI stumpings with a total of 196 stumpings in ODI, Tests and T-20s put together. Dhoni also holds the record of most dismissals by an Indian wicket-keeper in an innings (6) and overall career (432). Dhoni with 123 stumpings also holds the record of maximum stumpings by a wicket-keeper in ODIs and is the only wicket-keeper to have crossed 100 stumpings
Posted By: Abhinav Gupta