'India was a polite, humble team, Ganguly made them very feisty': Nasser Hussain
Publish Date: Tue, 19 May 2020 05:06 PM IST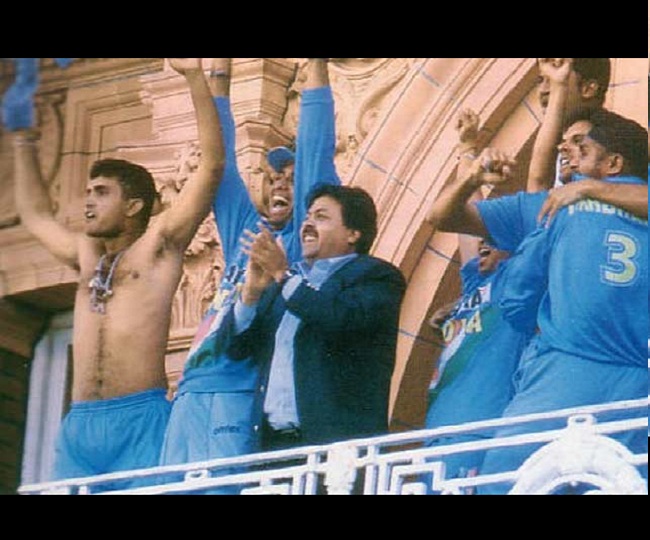 New Delhi | Jagran Sports Desk: Sourav Ganguly is widely appreciated for changing the way Cricket is played by the Indian cricket team, be it in India or overseas. Dada's supporters as well as his critics credit him for energising the on-field ferocity which the Kolkata-based cricketer inculcated deep inside the Indian Cricket all the years in early 2000s when he led the Indian side to its most successful winning streaks back then.
The latest vindication has come from former England Cricket captain, Nasser Hussain who himself back home in England, just like Ganguly, is also given the attribution for bringing an all-inclusive ferocity within the realm of English cricket.
For the most part of 2000s, Ganguly continued to be the most successful Indiam captain, before being overtaken by MS Dhoni first and later on by the current captain Virat Kohli. Ganguly's captaincy saw India win 76 ODIs and 21 Tests out of the 146 ODIs and 49 Tests played.
In test Cricket, Ganguly is the third finest Indian Captain in terms of winning percentage (42%) after Mahendra Singh Dhoni (45%) and Virat Kohli (60%).
Speaking in a Sky Sports podcast, Nasser Hussain, who was once described as "touched by genius" after playing a 207-runs huge Ashes inning in 1996 said that, "Ganguly changed Indian cricket," while adding that, before Ganguly, "India were a very humble, polite team. He made them a very feisty side."
Ganguly, who currently heads the BCCI, has had quite many memorable on-field moments with former English skipper. Reflecting on one such moment from the NatWest final match played in London's historic Lord's stadium, Nasser said: "Freddie (Andrew Flintoff) bowled brilliantly at the death in that series, in scorching heat (at Mumbai's Wankhede). He got the last wicket and, as was the fashion then, he whipped his shirt off".
"He was waving his shirt over his head and somewhere in Ganguly's mind, he stored that and made sure he used it at a future date," Nasser added. Ganguly waived his shirt later on after India's win at Lord's in NatWest finals in 2002.
Posted By: Talib Khan