'I have seen it couple of times': Gautam Gambhir recalls times when MS Dhoni lost his cool in front of him
Publish Date: Fri, 15 May 2020 12:57 PM IST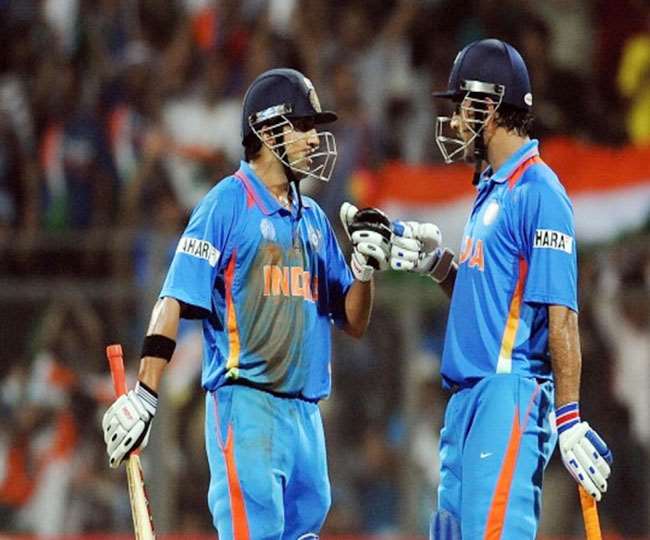 New Delhi | Jagran Sports Desk: Gautam Gambhir's terrific 97 runs big inning in the finals of ICC 2011 World Cup never gets old, as on that side of pitch, partnering with him was then Indian ODI captain MS Dhoni, who led India to victory in Wankhede back then.
In that match, and in all other matches which Dhoni has played in and captained at, his calm state of mind has been the highlight of the terrific games which India has played, won and even lost quite a few times.
But according to a new revelation by former Indian opener and at present the BJP MP from East Delhi, Gautam Gambhir, Dhoni, just like an ordinary human being also ends up losing his cool. This comes after Indian pacer Mohammed Shami and former Indian all rounder Irfan Pathan also put out their share of captain-cool-losing-his-cool instances.
Gautam Gambhir, who has shared the dressing room with Dhoni for most of 2000s, revealed a couple of instances during the 2007 T20 World Cup and in the IPL when Dhoni lost his cool.
"People say that they have never seen him lose his cool, but I have on a couple of times. It was during the 2007 World Cup and in other World Cups when we haven't done well. He's human and he's bound to react as well. It's absolutely fair enough to do that. Even at CSK, if there's a misfield or if someone has dropped a catch. Yes, he's cool, he's probably much cooler than the rest of the other captains. Much cooler than me for sure!" Gambhir said in a Star Sports show 'Cricket Connected'.
Alongside Gautam Gambhir, the champ from Vadodara, Irfan Pathan also recalled a moment of Captain cool outburst: "So, during the warm-ups, there were 2 teams. Once MS Dhoni was given out which he didn't think he was. He threw his bat and made a dash to the dressing room and came late for the practice. So, he does get angry," Irfan said.
Earlier in a live chat with Bengal Ranji player Manoj Tiwary, the latest pace sensation of Indian Cricket team, Mohammad Shami had revealed that once in a test fixture against New Zealand, Dhoni told Shami: "I have seen many players come and go, don't lie to me. I'm your captain, I'm your senior, don't try to fool me."
The cricketing fixtures have been suspended for up until the final quarter of the year, but the social media chatter is somewhere keeping the Cricketing adrenaline up amid the lockdown in place to control the spread of coronavirus.
Posted By: Talib Khan