BCCI announces IPL 2020 schedule, MI to play CSK in opener; full fixtures inside
Publish Date: Tue, 18 Feb 2020 01:27 PM IST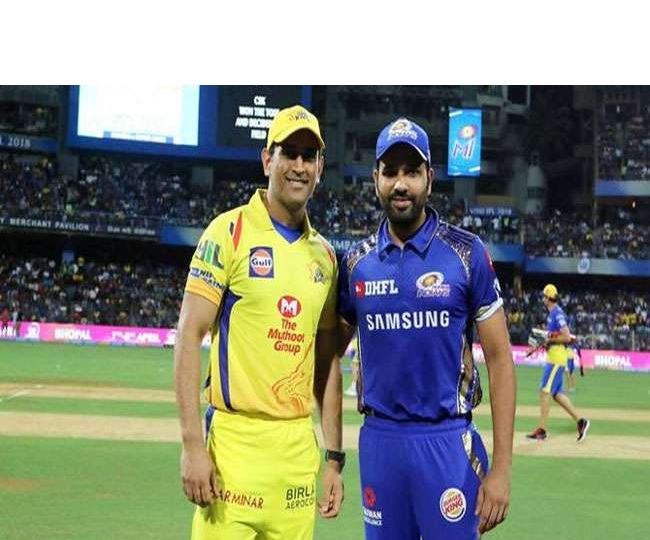 New Delhi | Jagran News Desk: The Board of Control for Cricket in India (BCCI) secretary Jay Shah on Tuesday announced the full schedule of the Indian Premier League (IPL) 2020. The season will start on March 29 at the Wankhede Stadium, Mumbai with last season champion Mumbai Indians playing runner-up Chennai Super Kings. The final of the cash-rich league will be played on May 24.
A total of eight teams will participate in the upcoming edition of IPL. This includes Chennai Super Kings (CSK), Rajasthan Royals (RR), Royal Challengers Bangalore (RCB), Sunrisers Hyderabad (SRH), Kolkata Knight Riders (KKR), Mumbai Indians (MI), Kings XI Punjab (KXIP) and Delhi Capitals (DC).
The matches will begin at 8 pm and doubleheaders will begin on Saturday at 4 pm.
Here's the complete schedule of IPL 2020:
Mar 29: CSK vs MI
Mar 29: SRH vs KKR
Mar 30: DC vs MI
Mar 31: KXIP vs RR
April 1: CSK vs DC
April 2: KXIP vs KKR
April 3: MI vs RCB
April 4: RR vs SRH
April 4: MI vs KXIP
April 5: RCB vs DC
April 5: RCB vs SRH
April 6: RR vs CSK
April 7: DC vs KXIP
April 8: RCB vs RR
April 9: CSK vs MI
April 10: SRH vs DC
April 11: KKR vs RCB
April 11: KXIP vs KKR
April 12: DC vs RCB
April 12: CSK vs SRH
April 13: MI vs RR
April 14: DC vs KXIP
April 15: MI vs SRH
April 16: RCB vs CSK
April 17: SRH vs KXIP
April 18: DC vs KKR
April 18: CSK vs MI
April 19: RR vs SRH
April 19: RCB vs KKR
April 20: CSK vs DC
April 21: RCB vs MI
April 22: DC vs RR
April 23: KKR vs CSK
April 24: KXIP vs MI
April 25: CSK vs RCB
April 25: SRH vs DC
April 26: MI vs KKR
April 26: KXIP vs RR
April 27: SRH vs RCB
April 28: RR vs KXIP
April 29: KKR vs MI
April 30: DC vs SRH
May 1: RR vs CSK
May 2: KXIP vs KKR
May 2: DC vs RR
May 3: KXIP vs RCB
May 3: MI vs RR
May 4: KKR vs SRH
May 5: CSK vs MI
May 6: KKR vs RR
May 7: MI vs KXIP
May 8: RCB vs RR
May 9: DC vs CSK
May 9: RCB vs SRH
May 10: MI vs KKR
May 10: RR vs RCB
May 11: DC vs CSK
May 12: MI vs KXIP
May 14: Qualifier 1
May 15: Eliminator
May 16: Qualifier 2
May 24: Final
Posted By: James Kuanal