Updated: Mon, 25 Oct 2021 09:16 PM IST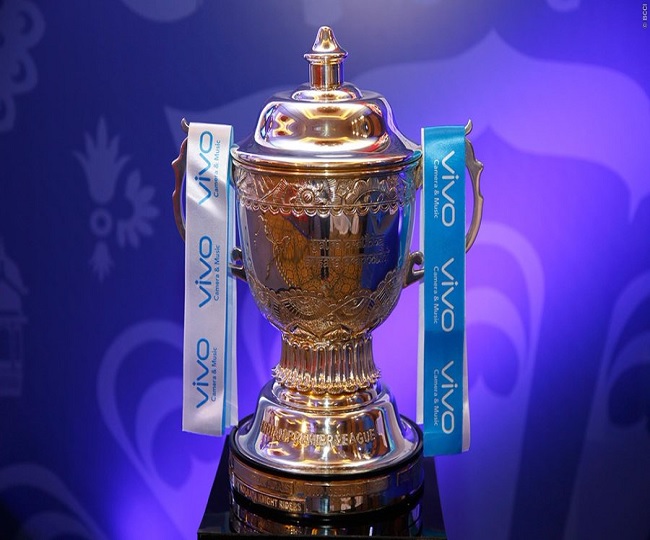 Dubai (UAE) | Jagran Sports Desk: Kolkata-based business tycoon Sanjiv Goenka's RP-SG Group claimed the Lucknow franchise for a whopping Rs 7,090 crore while international equity investment firm CVC Capital won the bid for Ahmedabad with a Rs 5,625 crore offer as the eagerly-awaited two new IPL teams were unveiled on Monday.
The BCCI was expecting a windfall in the range of Rs 10,000 crore but to their surprise, earned Rs 12,690 crore from the two new teams that will take part in the 2022 IPL.
The new franchises will participate in IPL from the 2022 season onwards subject to the bidders completing the post-bid formalities as specified in the ITT document. The IPL 2022 season will comprise ten teams and will have 74 matches, wherein each team will play seven home and seven away matches.
"Yes, RPSG had the highest bid of INR 7090 crore while CVC had the second highest bid at Rs 5600 crore. The BCCI stands to earn around USD 1.70 billion from the deal," BCCI official confirmed.
One of the major companies that lost out was Gautam Adani's Adani Group which bid around Rs 5000 crore while bids of Glazers from Manchester United and Torrent Group also fell short of the mark.
Twenty-two companies have picked up tender documents worth Rs 10 lakh but with base price for new teams pegged at Rs 2000 crore, only five to six serious bidders were in the fray.
BCCI President, Sourav Ganguly said, "We're extremely happy that Indian cricket is growing forward. That is what is important for us. We look at Indian cricket and that's what our job is. The more Indian cricket prosperous, the better it is."
Jay Shah, Honorary Secretary, BCCI said: "It is a momentous day for all of us, and I formally welcome RPSG Ventures Ltd. and Irelia Company Pte Ltd into the IPL fold. We had promised that IPL will be bigger and better from the 15th season and with Lucknow and Ahmedabad, we will take the league to different parts of India. The IPL has established gold standards for leagues across the world and remains a premium event on the sporting calendar as it has grown rapidly in a short span.
He further added, "Challenges posed by COVID-19, the 13th and 14th seasons were completed, and the bids prove that interested parties have faith in BCCI and its hosting capabilities. I am thrilled for the people of Uttar Pradesh and Gujarat as the long wait is over and they will now have their own IPL team. My best wishes to the two new teams."
(With Agency Inputs)
Posted By: Ashita Singh