'Weekend mood': Nirmala Sitharaman's 'reasoning' for post-Budget market crash
Publish Date: Tue, 04 Feb 2020 10:36 AM IST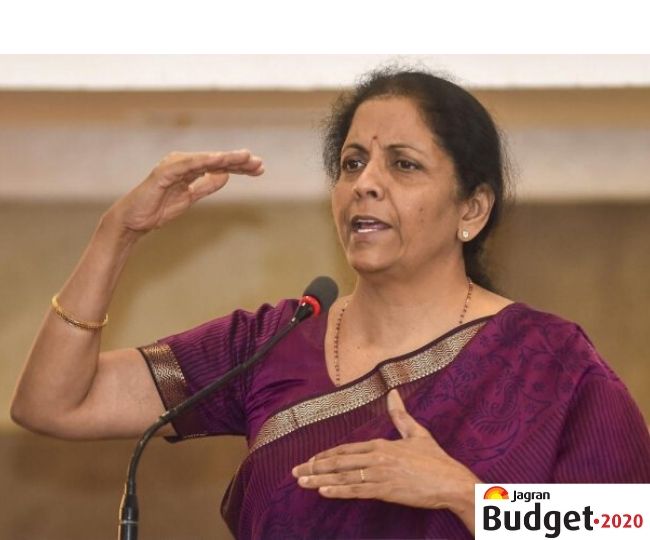 New Delhi | Jagran Business Desk: In what came as a different-from-the-usual response to the markets crashing post-Budget announcement on Saturday, Finance Minister Nirmala Sitharaman on Monday cited the "weekend mood" of the investors as the reason.
Addressing a gathering at the FICCI in New Delhi, Sitharaman asserted that investors were not in "working mood" on the weekend.
"Why was Sensex not happy on the day of Budget? But I see them being happy today. So… weekend mood. But today is Monday. Monday is the true working mood, and today's mood is that they are happy. Aren't they? Not exuberant but happy somewhat," Sitharaman was quoted by News18 as saying.
Sitharaman delivered the longest Budget speech ever, speaking for around 160 minutes, before aborting the speech after falling ill. The Budget invoked a mixed response from the common man and business experts.
Stock exchanges NSE and BSE remained open on Saturday, February 1, for trading. While NSE Nifty closed at 11,661 points with a fall of around 300 points, the BSE Sensex reached 39,735 points, down by around 987 points from the previous 40,723 points.
However, the markets showed signs of recovery on February 3 with the index closing higher by 137 points. The BSE Sensex rose by 136.78 points and settled at 39,872.31. While on Tuesday the Sensex opens at 40,284.73, up by 412.42 points.
Sithraman in her Budget speech announced major relief for individual taxpayers, considerably reducing tax rates in various slabs. Sitharaman said that the lower income tax rates for individuals have been introduced only on foregoing exemptions under Section 80C, 80D, LTC, HRA among others.
Under the new tax regime, an individual earning between Rs 5 to Rs 7.5 lakh will have to pay tax at 10 per cent against the earlier 20 per cent. Similarly, for those earning between Rs 7.5 lakh to 10 lakh, the tax rate has been reduced to 15 per cent against the earlier 20 per cent. Income between Rs 10 lakh to Rs 12.5 lakh will invite a tax of 20 per cent, against the current 30 per cent.
While, earnings between Rs 12.5 and Rs 15 lakh will be taxed at 25% from 30%; above Rs 15 lakh at 30% (no change).
Posted By: Talib Khan