Want to buy gold on Dhanteras? Keep these four key things in mind
Updated: Fri, 25 Oct 2019 09:12 AM IST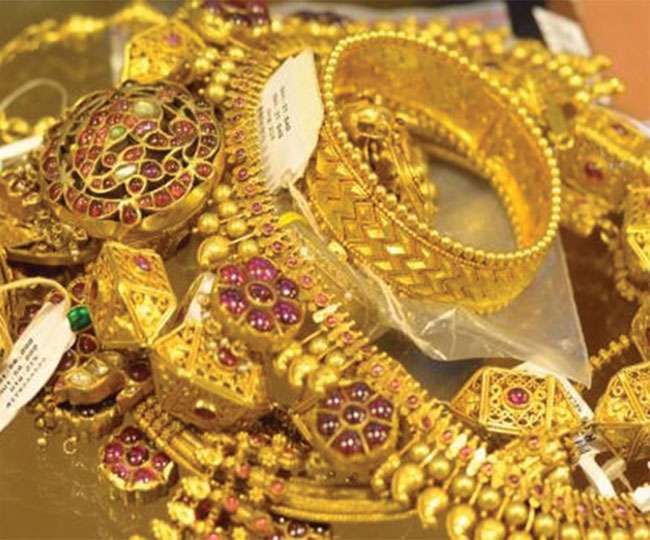 New Delhi | Jagran Business Desk: It's a tradition to buy something valuable on Dhanteras that falls just a couple of days before Diwali. Buying metals such as Gold and silver is considered to be of special importance during this auspicious festival. It is believed that the precious yellow metal brings prosperity and abundance. Much to the delight of the customers, the gold prices have dropped Rs 1900 per 10 grams of pure gold against last month of record highs of Rs 40,000. If you are also planning to buy gold on Dhanteras, keep these important things in mind.
Check hall-mark and purity
The purity of the yellow metal is measured in carats. Gold jewellery is made up of 22-carat of gold while gold biscuits and coins are made up of 24 carats. Apart from this, jewellery made up of precious stones are made with 18 carat of gold. Make sure you check the hall-mark before buying Gold. If a piece of jewellery has a BIS mark on it, then you can comfortably take it home.
Also Read | Dhanteras 2019: Confused about what to purchase? Here's a quick guide on what you should buy as per your zodiac sign
Know Hidden charges
A special charge is levied separately on gold jewelleries. Make up your mind for expenses as you have to pay designing charge of the jewellery. Also, 3 per cent GST is charged on the price of gold as well as extra 5 per cent is added to its making charges.
Also Read: Day after CEO, CFO accused of 'unethical practices', Infosys shares fall 16.86 per cent
Terms and Conditions
If you buy gold from a local jeweller, stock holding corporation, NBFCs or even online, check the buyback options with the seller. As per guidelines of the Reserve Bank of India (RBI), gold coins purchased from a bank cannot be sold back.
On the other hand, If you are selling your gold (in any form) to a jeweller, you are unlikely to get the right valuation for it, as the jeweler will not pay the making charges and GST.
Also Read | Dhanteras 2019: Here are top gift ideas that you share with family and friends
Investment in gold
Gold is considered the best mode of investment to tackle inflation. You can invest it under sovereign gold bond in which you do not have to keep it in physical form. Under this scheme, investors get the opportunity to invest in gold per unit. You need to invest at least 1 gram of pure gold. Besides this, you can invest in Gold Mutual Fund and Digital Gold.
Posted By: James Kuanal