Top Business Highlights October 10: Sensex plunges 375 points below to 37,880, Gold prices slip 0.1 per cent
Publish Date: Thu, 10 Oct 2019 10:29 AM IST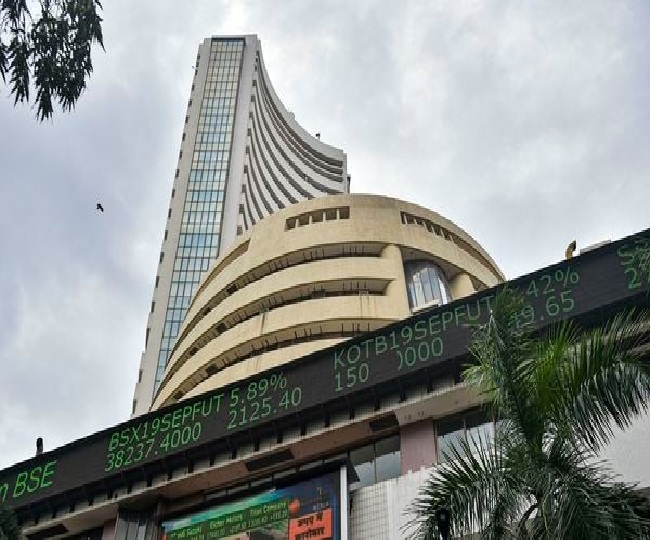 New Delhi | Jagran Biz Desk: At Jagran English Business Desk, we provide you key insights and analysis and ensure you receive all the top news that is shaping the business world. We provide a brief coverage of the stock market, fuel prices and precious metals like Gold.
Today, our main focus is equity markets that grew well on Wednesday amid trade talks between the US and China in the week over Washington's decision to impose tariffs on Chinese products and blacklist some of its companies from US stocks and gold prices that rose in the last two days.
Here's how the market fared today:
Sensex and Nifty lost over 375 points on Thursday led by losses in banking, financial and auto stocks after Moody's Investors service slashed India's GDP growth forecast from 6.2 per cent to 5.8 per cent, saying "the economy was experiencing a pronounced slowdown which is partly related to long-lasting factor," quoted PTI.
Major laggards were IndusInd Bank, Yes Bank, Tata Motors, Vedanta, ICICI Bank, SBI, HDFC Bank and Tata Steel falling by as much as 6.15 per cent.
Sensex: 37,880
Nifty: 1,234
Rupee: 71.04 per USD
Brent crude: USD 57.89 per barrel.
Here's how the market opened today:
Sensex dropped to 150 points while Nifty shed 48 points in early trade on Thursday, tracking losses in banking stocks and unabated foreign fund outflow. The equity markets had gained as much as 646 and 171 points at close on Wednesday after a rise in banking stocks.
Meanwhile, Rupee opened on a flat note gaining 5 paise against US dollar while Brent crude fell 17 paise to USD 58.22 per barrel
Sensex: 38,006 points
Nifty: 11, 264 points
Rupee: 71.02 per USD
Brent crude: USD 58.22 per barrel
Fuel prices showed little changes as petrol rose by 5 paisa and diesel shed 16 paisa per litre in Delhi.
Petrol: Rs 73.6 per litre in Delhi, Rs 76.24 in Kolkata, Rs 79.21 in Mumbai and Rs 76.44 in Chennai
Diesel: Rs 66.81 per litre in Delhi, Rs 70.03 in Mumbai, Rs 70.57 in Chennai and Rs 69.16 in Kolkata
Gold prices were down by almost 0.1 per cent to Rs 38,463 per 10 gram of pure gold after (0.4 per cent) gains for last two days.
Silver Prices, however, rose by 0.12 per cent to 46,100 on MCX.
Gold: Rs 38,463 per 10 grams
Posted By: James Kuanal