Top Business Highlights November 27: Equity markets close on a positive note, Silver and Gold dip 0.3 and 0.4 per cent
In opening trade on Wednesday, Sensex opened 158 points high while Nifty also rose 58 points.
Updated: Wed, 27 Nov 2019 05:31 PM IST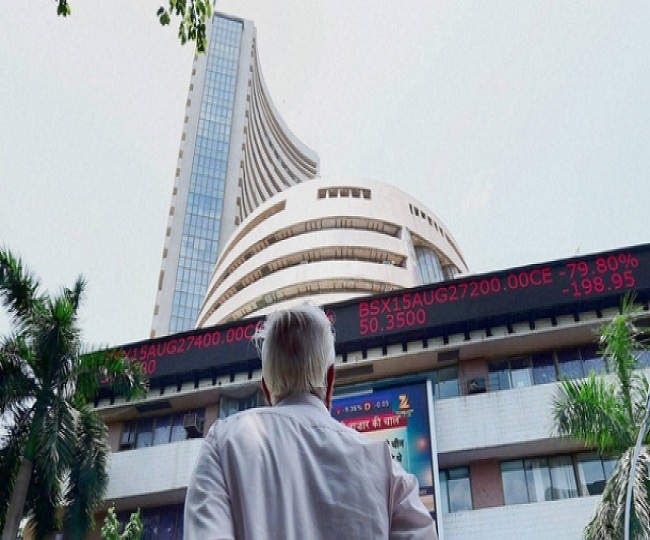 New Delhi | Jagran Business Desk: At Jagran English, we ensure you receive the latest financial news with key updates in equity markets and changes in fuel prices and metals. Here we provide youcomplete coverage of Sensex, Nifty, gold, silver, petrol and diesel. Today, our main focus will be on equity markets that reached an all-time high in Tuesday's trade. The Sensex had reached 41,120 points in intra-day trade while the Nifty had soared to 12,132 points surpassing its June 3 record of 12,103. We also keep an eye on Silver that gained 0.45per cent in Tuesday's trade.
Here is how the markets fared today:
The S&P Sensex closed 199 points higher at 41,020 for the first time while Nifty gained 63 points to 12,100 led by gains in Yes Bank shares that zoomed over 8 per cent. Meanwhile, Indian currency settled 15 paise higher at 71.35 against the US dollar on Wednesday.
Sensex: 41,020
Nifty: 12,100
Rupee: Rs 71.35 per USD
Metals Gold and Silver shed 0.29 per cent and 0.43 per cent respectively in the intra-day trade at MCX.
Gold: Rs 37,610 per 10 grams of pure gold
Silver: Rs 44243 per kg
Here is how the markets opened today:
At 9.09 am, the benchmark Sensex was trading 158 points high at 40,979 points while Nifty rose 30 points to 12,068 points. The markets are expected to trend on a positive note amid optimism over the US and China phase I trade deal. Earlier on Tuesday, Sensex had closed 67 points lower at 40,821 points while Nifty had settled 36 points low at 12,037 points.
Sensex: 40,979 points
Nifty: 12,068 points
Among metal prices, Gold continued to remain stable while Silver too opened flat after gains on Tuesday
Gold: Rs 37715 per 10 grams of pure gold
Silver: Rs 44,100 per kg
In fuel prices, petrol and diesel continued to stay stable. However, price of petrol inched up by 56 paise in the last seven days.
Petrol per Litre
Rs 74.76 in Delhi, Rs 77.38 in Kolkata, Rs 80.36 in Mumbai and Rs Rs 77.66 in Chennai
Diesel per Litre
Rs 65.74 in Delhi, Rs 68.09 in Kolkata, Rs 68.89 in Mumbai and Rs 69.42 in Chennai
Posted By: James Kuanal