Reliance AGM 2020 Highlights: Jio 5G, Jio Glass, Jio Mart expansion, Google-Jio smartphone and other key announcements
RIL chairman Mukesh Ambani on Wednesday made several major announcement, including Reliance Jio's entry into 5G market, Jio Glass, WhatsApp-Jio Mart, and Google-Jio tie-up to manufacture affordable 4G smartphones.
Publish Date: Wed, 15 Jul 2020 03:16 PM IST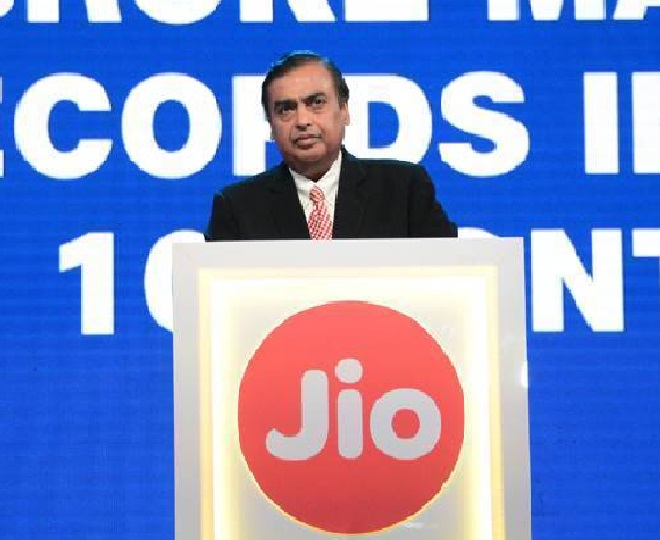 New Delhi | Jagran News Desk: Reliance Industries Limited (RIL) on Wednesday held its 43rd Annual General Meeting (AGM) where company's chairman Mukesh Ambani made several major announcement, including Jio Glass, Jio Mart expansion to other cities, and Google-Jio tie-up to manufacture affordable 5G smartphones. He also announced Jio's entry into the 5G network and said that field deployment of the technology may start as early as next year. Laying down his future plans, Ambani said that Jio will connect half a billion mobile customers, a billion smart sensors and 50 million home and business establishments over the next three years.
Below are Jio Platforms key announcements made at the 43rd RIL AGM:
Jio 5G – India's first 5G network: RIL Chairman Mukesh Ambani has said that Reliance Jio is ready with a "world-class 5G solution" that may roll out by next year, depending upon the availability of the 5G spectrum. "Jio is ready with a world class 5G solution. Field deployment can happen next year. This 5G product will be available for trials as soon as spectrum is available. Jio Platforms will be positioned for 5G solution to other telecom operators," Ambani said at the 43rd Annual General Meeting (AGM).
Jio Glass: Reliance Jio unveiled its latest innovation Jio Glass, a mixed reality headset. JioGlass weighs only 75g and offers immersive mixed reality services. It will remain connected by a single cable and already has 25 apps to allow augmented reality video meetings. Demoes holographic 3D video conferencing as one of its top features.
Jio TV Plus: Reliance Jio has unveiled Jio TV Plus, which will allow users to access as many as 12 OTT platform. This service will be only for JioFiber Set-top Box users. Jio TV Plus will voice search.
Affordable 4G smartphones: With its entry into the 5G networks, Reliance Jio has also confirmed its plan to migrate 350 million 2G feature phone users in India to an affordable 4G smartphone. "As India is standing at the doorsteps of the 5G era, we should accelerate the migration of 350 million Indians, who currently use a 2G feature phone, to an affordable smart phone", Ambani said.
Jio Smartphone Operating System: Reliance Jio is also working with Google to develop an Android-based smartphone operating system for entry-level smartphones in Indian market and beyond.
Strategic partnership with Google, Facebook: During the 43rd RIL AGM, Ambani announced a strategic partnership with Google, under which the internet giant will invest Rs 33,737 crore for an equity stake of 7.7 per cent in Jio Platforms. Facebook has already bought 9.9 per cent stake in Jio.
JioMart-WhatsApp: RIL chairman Mukesh Ambani said that Jio Mart will be expanded to more cities and will include electronics as well. He also announced Jio Mart and WhatsApp partnership to enable grocery services from nearby kirana stores.
RIL truly debt free: Ambani said that Reliance has become truly debt free well ahead of its goal. He said that the total money raised by the RIL through rights issue, Jio Platforms and BP stood at Rs 212,809 crore. "Reliance is now truly a zero Net Debt company, well ahead of my goal of March 2021. It has an extremely strong Balance Sheet that will support growth plans for its three Hyper-Growth Engines — Jio, Retail and O2C," the RIL chairman said.
Posted By: Shashikant Sharma