RBI imposes restrictions on PMC Bank, withdrawal limit restricted to Rs 1,000
Publish Date: Tue, 24 Sep 2019 05:33 PM IST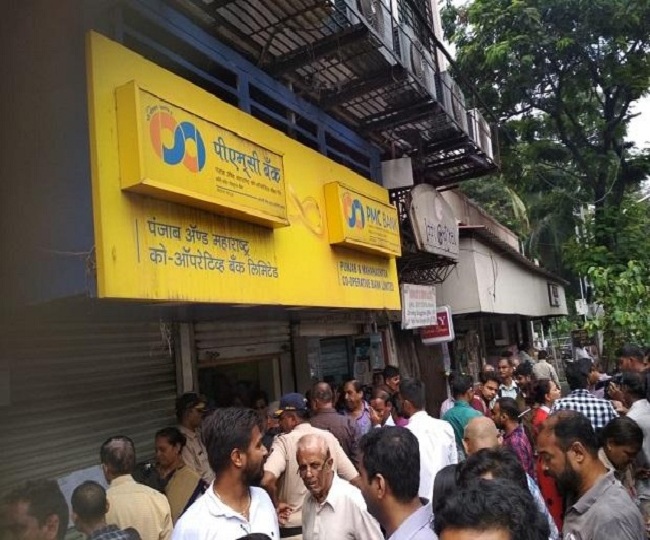 New Delhi | Jagarn BIz Desk: The Reserve Bank on Tuesday imposed restriction on Punjab and Maharashtra Co-Operative Bank (PCM) on Tuesday. The decision has led to chaos among angry customers who are unable to transact more than Rs 1000 from their bank accounts.
The central bank monitors the health and issues such direction in case of concerns over the financial health of an institution. But in this case, no reason was specified by RBI for its restrictions on PMC Bank.
"The issue of the directions by the Reserve Bank should not, per se, be construed as cancellation of its banking license. The bank will continue to undertake banking business with restrictions till further notice/instructions," the RBI said in a notification.
The restrictions will be in force for six months, it added.
Also Read: Fuel price hike continues, petrol crosses Rs 74-mark in capital Delhi, nears Rs 80 in Mumbai
The Bank is also barred from granting, renewing and loans and advances, make any investments, accept fresh deposits, among others without the prior written approval from RBI.
The angry customers have voiced their opinion saying it is unfair that they are not allowed to withdraw their own money. They have asked RBI and Finance Minister Nirmala Sitharaman to take note of the issue.
In a statement, the PMC Bank MD Joy Thomas said the restrictions have been imposed by RBI owing to irregularities disclosed to the top bank. "As the MD of the Bank, I take full responsibility and assure all the depositors that these irregularities will be rectified before the expiry of six months," he was quoted as saying by Livemint to the thousand of distressed customers. He has asked the customers to co-operate in a difficult time.
The bank has a total of 137 branches across Maharashtra, Punjab, Gujarat, Goa, Madhya Pradesh, Karnataka and Andra Pradesh.
(with agency inputs)
Posted By: James Kuanal