Lufthansa to lay off 22,000 jobs amid coronavirus crisis
Germany-based Air Carrier Lufthansa, is reportedly planning to axe 22,000 jobs as the air liner is struggling to restart its operations following the coronavirus-mandated lockdown
Updated: Thu, 11 Jun 2020 02:26 PM IST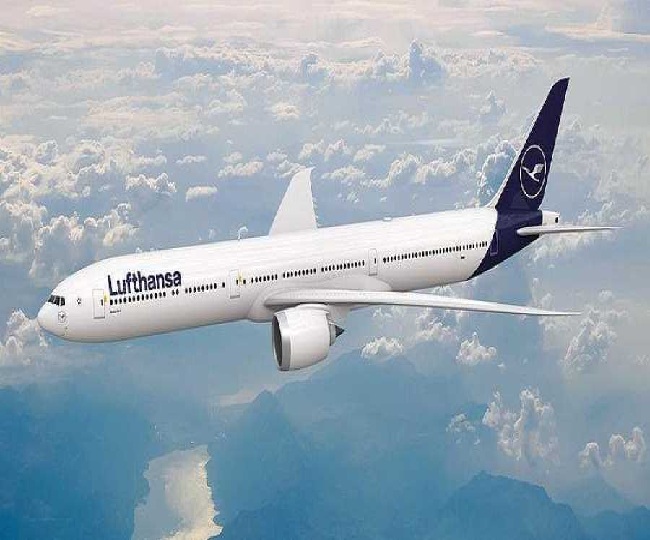 New Delhi | Jagran Business Desk: German-based Lufthansa airlines is reportedly planning to axe 22,000 jobs as the company is struggling to revive its operations following the coronavirus-mandated lockdown forcing the company to ground its fleet for over two months.
The company said that it expected a "slow" recovery to demand within the airline industry. "The recovery in demand in the air transport sector will be slow in the foreseeable future," the airline said.
The airline, according to a Reuters report, said that the positions of around than 26,000 employees are in surplus to the requirements of the company now, when the staggered operations started after nearly two months.
The airline also said that it would now operate 100 fewer aircraft according to the demand following the coronavirus crisis. The slash in operating aircraft will lead to 'a total of 22,000 fewer full-time positions in the Lufthansa group', the airline said.
Lufthansa last week had pledged restructuring of the company to a larger extent, ranging from job cuts to asset sales, as the company seeks to repay a 9 billion euro (US$10.26 billion) state bailout and navigate deepening losses in the face of the coronavirus pandemic, the Reuters report stated.
The struggling airlines is now trying to convince the labour unions to make the employees work part-time and other ways to cut personnel costs before the general meeting of the airlines on June 25. According to Reuters, the shareholder will vote on the bailout in the general meeting.
Meanwhile, the union representing pilots said its members had offered to take a cut in pay of up to 45 percent, in total amounting to about 350 million euros, but in return it wants the company to try to secure as many jobs as possible.
According to media reports, the airlines suffered a decrease of 98 per cent in April 2020 and a slump of 26 per cent in passenger numbers in Q1 as compared to the same period in 2019. The slump led to the net losses in the quarter surging to around 2.1 billion euros as compared to the loss of 342 million euros during the same period last year.
The airline earlier this month had warned that cost-cutting measures, including job reductions, were on the cards. It had already instructed 87,000 of its around 137,000 staff to work fewer hours. "Global air traffic has come to a virtual standstill in recent months. This has impacted our quarterly results to an unprecedented extent," Lufthansa chief executive Carsten Spohr said.
(With Reuters Inputs)
Posted By: Talib Khan