Jack Ma resigns from SoftBank, company's share price increases by 2.5 per cent
Publish Date: Mon, 18 May 2020 01:55 PM IST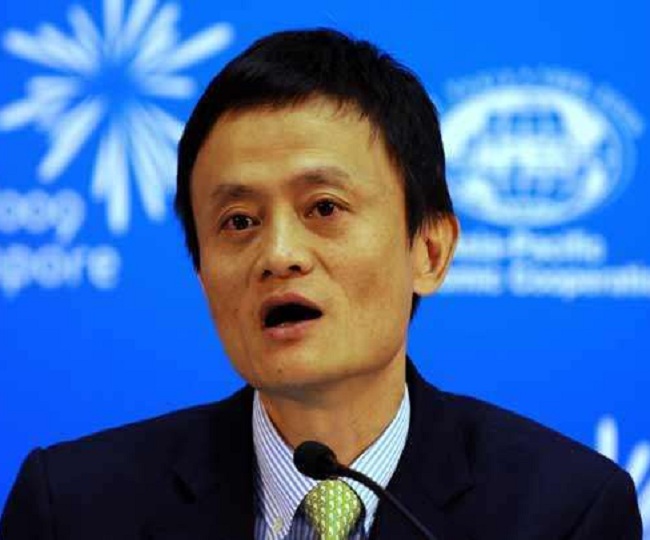 New Delhi | Jagran Business Desk: SoftBank Group Corporation stated that Jack Ma, the Alibaba co-founder, will resign from its board. The significant development comes hours before the company was preparing to announce a major financial blow due to coronavirus pandemic.
However, SoftBank has not mentioned the reason of Jack Ma's departure, who before this also retired as Beijing-based Alibaba's executive chairman in September 2019. Alibaba had then stated that Jack Ma's retirement comes as he actively starts taking down from formal business roles, and much like Microsoft co-founder Bill Gates, goes ahead to 'focus on philanthropy'.
After Ma's departure from its boardroom, SoftBank, to meet the demand of increasing boardroom 'diversity' by its prominent investor Elliott Management, will now propose the three news appointments to the board -- of Lip-Bu Tan, CEO of chip design software firm Cadence Design Systems, and Yuko Kawamoto, a professor at Waseda Business School as outside directors. If elected Wakudo will become its only female member.
Why SoftBank is reporting huge losses?
It's not just the pandemic, but alongside that a series of misjudged bets which has costed the Japanese multinational conglomerate in billions.
SoftBank, when launched in 1981, was basically a telecom company. However, SoftBank's chief executive and Principal Founder Masayoshi Son was an early investor in Jack Ma's Alibaba when it was launched in 1999, with total investment worth $20 million. By October 2018, Softbank's $20 million worth investments in Alibaba grew to over $100 billion, making it Japan's most valued company.
Then, SoftBank arranged this $100 billion in the form of 'Vision Fund', which also included finances from sovereign wealth funds in Saudi Arabia and UAE, and SoftBank's Masayoshi Son started pumping incredibly enormous amounts of investments into new age and sometimes riskiest of the startups, companies which he believed had the potential to establish monopoly over complete industries.
According to a New York Times report, Masayoshi's vision of investment was challenged when WeWork, a real estate firm in which SoftBank had invested, started collapsing. Gradually, with the onset of COVID-19, SoftBank is going through tremendous losses with its investments in Uber, the cab sharing app and Oyo, an Indian hospitality startup.
However, in March 2019, SoftBank had said that it would sell its $41 billion worth assets to finance the buyback of its own shares and raise its falling stock prices.
What now?
After Jack Ma's departure, SoftBank stated that it has approved a second 500 billion yen ($4.7 billion) tranche of share purchases, part of its share buyback programme announced in March to increase the the group's share price as its start up bets start declining to the verge of collapse during the COVID pandemic.
After the development, shares of SoftBank went up by nearly 2.5 percent on Monday, CNBC reported.
Posted By: Abhinav Gupta