By Snehil Manohar Singh
Fri, 18 Nov 2022 12:25 PM IST
Minute Read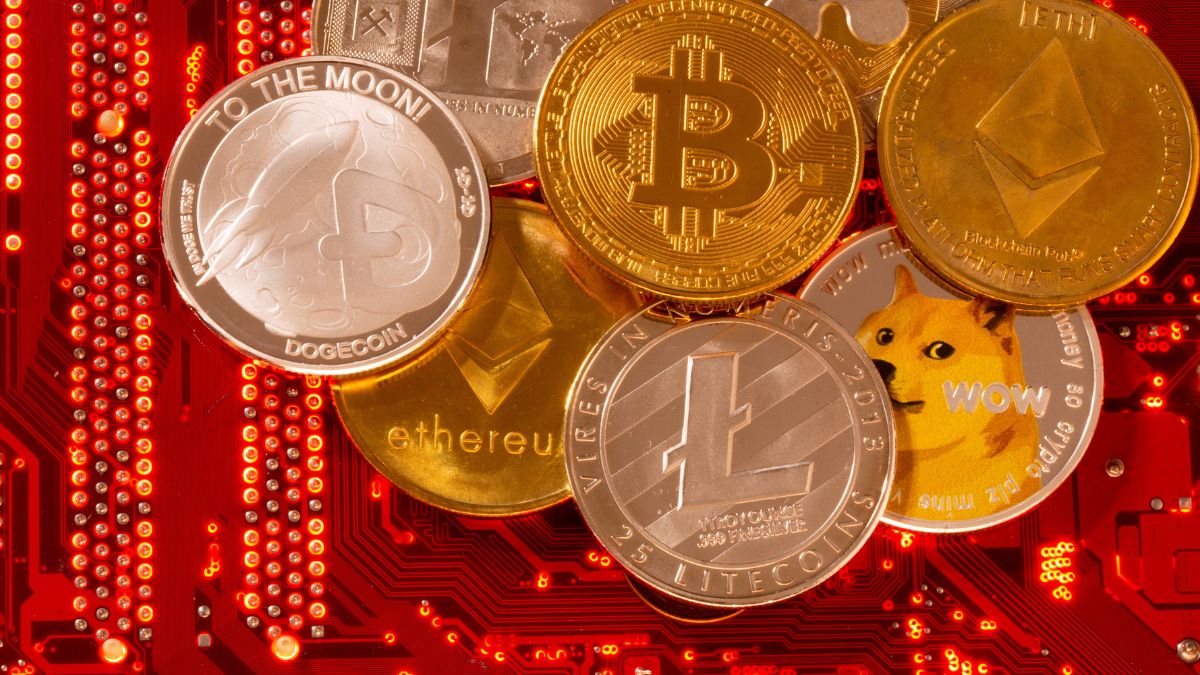 Trading aphorism generally dictates buying when low and selling when high. Now, when cryptocurrencies are at their lowest since 2021(for example, Bitcoin was valued at over Rs 29.5 lakh on January 8, 2021 compared to its rate of just over Rs 13.4 lakh on November 16, 2022), you may be tempted to invest in a cryptocurrency. So, should you?
There is no definite answer. While it may seem straightforward, there are far too many factors at play currently.
Bitcoin – over the years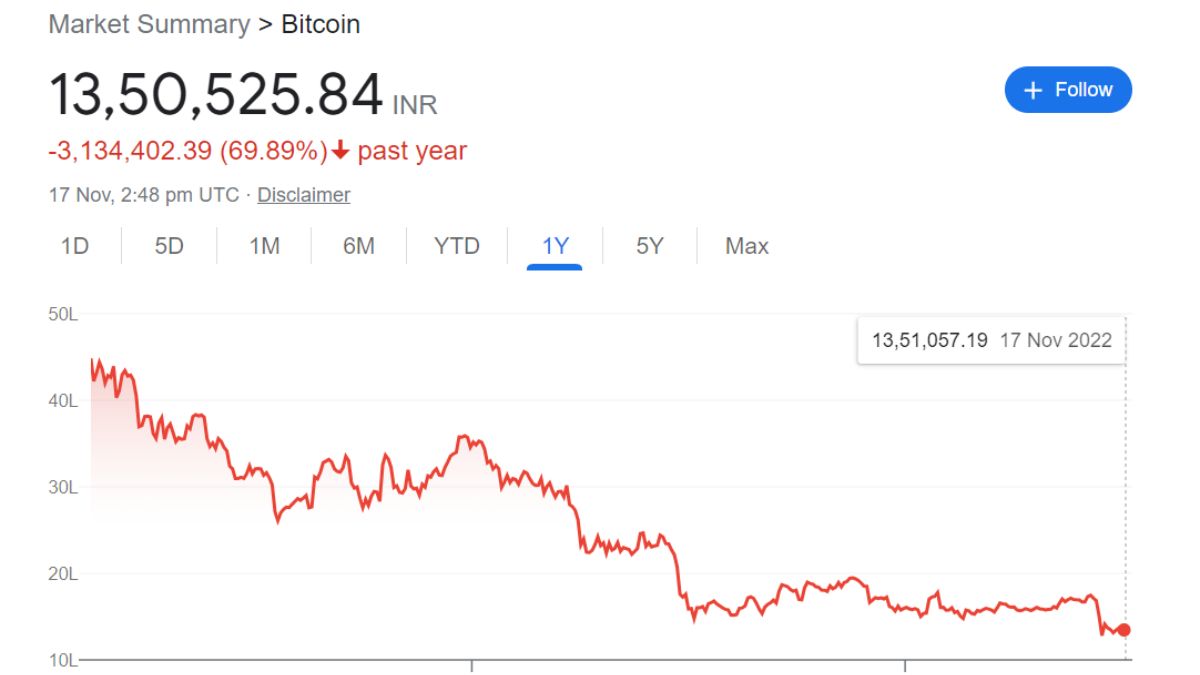 The obvious factor – FTX
It is as clear as day that the downfall of FTX needs to be discussed before we move on to other factors that could influence crypto value trends. The collapse of FTX has been dubbed crypto's 'Lehman moment' by business media outlets. Simply speaking, the firm was valued at $32 billion in its latest funding round in January. However, the firm faced liquidity crisis amid fears that it would go bankrupt and investors sold off its native token, FTT. To the tune of $6 billion.
Things unrevelled fast after that. On November 11, FTX filed for bankruptcy, just weeks after it was put under investigation by authorities in Texas for allegedly selling unregistered securities. FTX was not the only crypto company that went bust, Celsius Network and Three Arrows Capital are other examples.
The numbers – valuation
Bitcoin, which was valued at over $63,000 in April 2021, is now down nearly 75% from that level. Ethereum had a high of around $4,800 in November 2021 but has fallen 73% since. Binance Coin had a price of $670 in May 2021, and is now down by 58%. Introduced in November last year, Polkadot Currency has dropped nearly 85%.
This is not necessarily good news if you are looking to mint money out of crypto. Changpeng Zhao, Binance CEO was quoted saying, "You should not invest in crypto if you're using money that you need for next week or next month, you should only be using discretionary cash that you don't need for a long time." Zhao was speaking at an Ask Me Anything session on Twitter on November 14.
The regulatory factor – central banks
Central banks of the world's largest economies have treated crypto with suspicion and have cautioned banks, individuals and other entities looking to invest in it. For instance, Shaktikanta Das, RBI Governor had said on November 16, 2021, "When the Central bank says we have serious concerns after due internal deliberations, there are far deeper issues involved."
The conclusion
There is no straight conclusion here. If industry insiders are advising caution, you should only invest if you know the risks and if you have detailed knowledge of how cryptocurrencies work and what factors influence them. If you think you can make a quick buck by investing when the market has dipped, you might yet be in for a rude shock. The situation is very volatile and it only makes sense if you have the capital, the disposition and can be in it for the long run.