Infosys and Cognizant to lay off up to 19,000 employees, plans to cut down and restructure their organisations: Reports
Publish Date: Tue, 05 Nov 2019 06:16 PM IST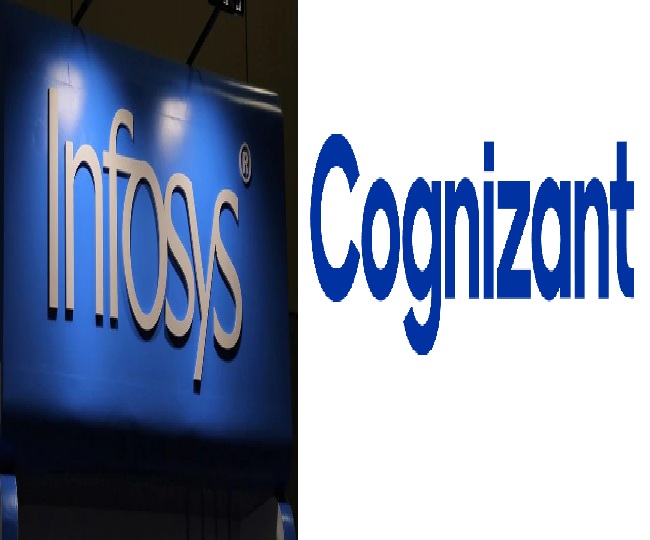 New Delhi | Jagran Business Desk: Two well known multinational corporations providing technology and consulting services-- Infosys and Cognizant are laying off thousands of employees in a bid to cut down and restructure their organisations. Infosys might lay off as much as 12,000 workers while Cognizant is eyeing to slash 7,000 jobs.
As per a report published in The Times of India, Infosys is laying off 10 per cent of its workforce which translates to 2,200 people. Overall, the company employs around 30,092 workers in level 6,7 and 8 jobs. Besides this, Infosys is also eyeing to reduce employees by 2-5 per cent in level 3, 4 and 5, i.e., around 4,000 to 10,000 employees. It employs around 86,558 employees in the associate bands (JL3 and below) and 1.1 lakh employees in the mid-level (JL4 and JL5). 50 out of 971 include title holders such as VP, Senior VP and Executive VP.
Also Read: RBI raises withdrawal limit for scam-hit PMC Bank customers to Rs 50,000
The company maintained that layoffs are not indicative of mass trimming. "As a high-performance organisation, involuntary attrition is integral to normal course of business and this should not be interpreted as any mass trimming across any level," Infosys was quoted as saying by the daily.
The report comes days after employees of the country's second-largest IT services company accused CEO Salil Parekh and CFO Nilanjan Roy of ''unethical practices''.
US-based Cognizant, on the other hand, is looking forward to lay off around 7,000 in upcoming quarters. It plans to exit content moderation-- for clients like Facebook-- that may impact another 6,000 employees worldwide.
A report by ET, the company is actually planning to reduce 10,000-12,000 mid-senior workers, but plans to redeploy 5,000 of those impacted. It amounts to 2 per cent of the total population in Cognizant, CEO told the website.
Also Read: Microsoft experiments four-day workweek in Japan, sees productivity surge by 40 per cent
Posted By: James Kuanal