Home, vehicle, other retail loans to become cheaper: Nirmala Sitharaman
Updated: Fri, 23 Aug 2019 07:42 PM IST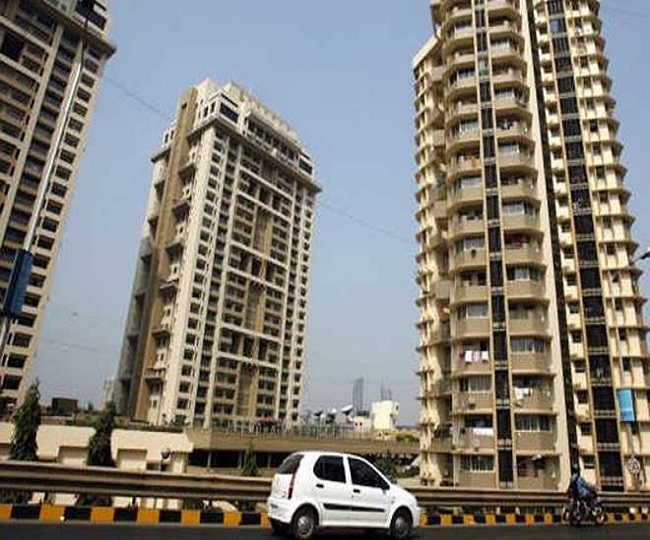 New Delhi | Jagran News Desk; Finance Minister Nirmala Sitharaman on Friday announced that banks will soon make home and car equated monthly instalments (EMIs) cheaper. Among other important announcements, the finance minister also said that now banks will provide auto and home loans at cheaper rates.
While making the announcement she said, that the RBI had been cutting down the repo rateevery quarter but the banks were not passing on any the rate cut to the borrowers. The banks have now agreed to grant this benefit.
Also Read: From auto sector to home loans to MSMEs, Sitharaman's big plan to revive economy
"Banks have now decided to pass on any rate cut through MCLR reduction to benefit all borrowers. This will result in reduced EMIs for housing loans, vehicles and other retail loans, by directly linking repo rates to the interest rates" said Finance Minister Nirmala Sitharaman.
Concerning about the auto Industry she said, "The government will lift ban on purchasing new vehicles and it will also consider several policies like scrappage policy".
"BSIV vehicles purchased till 31.03.2020 to remain operational till period of registration. Revision of one-time registration fees put off till June 2020".
"There will also be an additional 15 per cent (Total 30 per cent) depreciation on all vehicles till 31.03.2020", she added.
The minister also announced additional liquidity support of Rs 20,000 crore to housing finance companies (HFCs) by the National Housing Bank (NHB), thereby increasing the total support to Rs 30,000 crore.
Also Read: From BS-IV vehicles to registration fee, Sitharaman's big announcements to boost auto sector
The government announced partial credit scheme for purchase of pooled assets of non-banking finance companies and HFCs up to Rs 1 lakh crore to be monitored at highest level in each bank.
Prepayment notices issued to NBFCs will be monitored by banks. The minister said that NBFCs will be permitted to use the Aadhaar authenticated bank 'Know Your Customer' (KYC) to avoid repeated processes.
The government has decided to make necessary changes in PMLA rules and Aadhaar regulations to ease the lending process.
"Working capital loans for industry will also become cheaper," Sitharaman said.
To reduce harassment and bring in greater efficiency, public sector banks (PSBs) will ensure mandated return of loan documents within 15 days of loan closure. "This will benefit borrowers who have mortgaged assets," Sitharaman said.
Nirmala Sitharaman also announced a rollback of enhanced surcharge levied on foreign portfolio investors as part of a slew of measures to boost growth.
Foreign Portfolio Investors had become the unintended target of the higher surcharge on the super rich and was widely seek to have contributed to foreigners withdrawing more than $3 billion from Indian stocks.
Also Read: 'India still fastest growing economy': Sitharaman outlines road ahead for Indian economy | Highlights
"In order to encourage investment in the capital market, it has been decided to withdraw the enhanced surcharge levied by Finance (no. 2) Act, 2019 on long and short term capital gains arising from transfer of equity shares/units referred to in section 111A and 112A respectively,".
The minister said that the surcharge increase is removed for both domestic and foreign investors and the pre-budget position had been restored.
Posted By: Talib Khan