'GST may have flaws, but it is law of the land': Nirmala Sitharaman
Updated: Sat, 12 Oct 2019 10:10 AM IST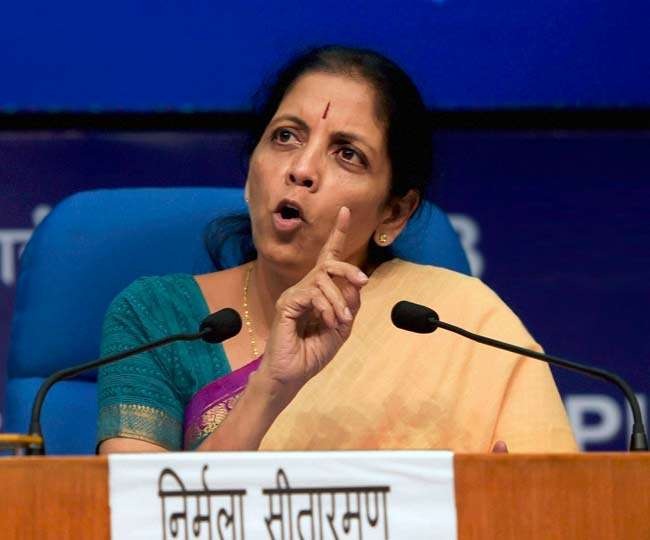 New Delhi | Jagran News Desk: Finance Minister Nirmala Sitharaman on Friday conceded before a group of businessmen and taxation experts that the GST may have some flaws in its present form, but asked them not to curse it and sought their help to make it better.
The admittance by the finance minister came in reply to the concerns raised by taxation industry professionals who said that the industry was "cursing" the government over the implementation of the GST.
Sitharaman also objected to a person who raised the question, and asked him not to damn the law which was passed by the Parliament and all the state assemblies.
"After a long time, many parties in Parliament and in state assemblies worked together and came up with the Act. I know you are saying this based on your experiences but suddenly we cannot call 'what a goddamn structure it is," PTI quoted her as saying.
Earlier during a presser, when asked about the low GST collections, minister attributed it the difficulties due to
weather-related disasters and also poor compliance.
"Yes, GST collection in some areas has not been strong enough. Various districts in Maharashtra, Karnataka, Himachal, and Uttarakhand were flooded and we had to postpone filing returns from these areas," she said.
She also said the revenue secretary has already formed a committee to indentify where collection has not been adequate as per our expectation.
"We have some reports on how in some cases evasion has happened. The committee will look into how this can be plugged and if there has been any under-invoicing," she said.
(With PTI inputs)
Posted By: Abhinav Gupta