'Govt open to further reforms, plans to invest Rs 1 lakh crore in infra in next 5 years': Nirmala Sitharaman
Sitharaman said that the government has taken various steps, including reduction of corporate tax.
Updated: Tue, 03 Dec 2019 12:57 PM IST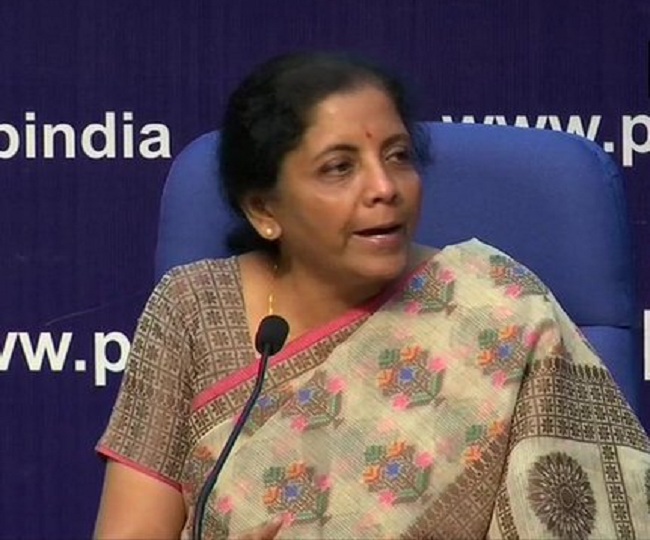 New Delhi | Jagran Business Desk: Amid concerns over the sagging economy with the GDP growth falling to a 26-quarter low of 4.5 years in July-September, Finance Minister Nirmala Sitharaman on Tuesday said that the government is open to further reforms for making India a more attractive investment destination.
Addressing India-Sweden Business Summit with Minister for Business, Industry and Innovation of Sweden Ibrahim Baylan, in New Delhi, Sitharaman said that the government has taken various steps, including reduction of corporate tax.
The government, in September, made the biggest cut in corporate tax rate ever bringing it down by 10 percentage points, in its bid to boost the sagging economy.
Base corporate tax for existing companies has been reduced to 22 per cent from 30 per cent, and for new manufacturing firms incorporated after October 1, 2019 and starting operation before March 31, 2023, it was slashed to 15 per cent from 25 per cent.
"I only can invite and assure that the Government of India is committed for further reforms in various sectors whether it is banking, mining or insurance and so on. India plans to invest about Rs 1 lakh crore in the infrastructure sector in the next five years," she said.
"We are going through a phase of responding to challenges Indian industries are facing. Before budget 2020, we took a call that fiscal rewarding step we had to project didn't have to wait. The corporate tax cut was taken between two budgets." she added.
On Saturday, Sitharaman had said that about 12 global companies have evinced interest to shift their base from China to India, taking advantage of competitive tax rate of 15 per cent announced recently.
The finance ministry in September set up a task force headed by Economic Affairs Secretary to prepare a road map for the "national infrastructure pipeline" from 2019-20 to 2024-25 under a Rs 100 lakh crore infra plan. The task force expected to cover greenfield and brownfield projects costing above Rs 100 crore each.
The finance minister also listed some of the measures taken by the government to boost consumption and liquidity in the system since August this year.
Talking about the GDP growth rates, she expressed hope that the next numbers should be better.
India's growth falling to a more than six-year low of 4.5 per cent in the second quarter of 2019-20 is sub-optimal and below the potential of the economy, the industry pointed out.
Posted By: Abhinav Gupta