Gold futures surge on domestic demand, silver declines 0.16 per cent, check prices here
Publish Date: Thu, 07 May 2020 04:22 PM IST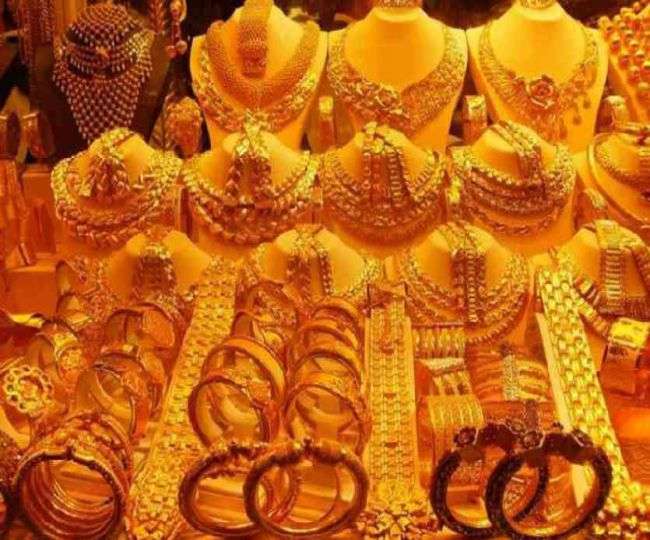 New Delhi | Agencies: Gold prices on Thursday surged Rs 44 to Rs 45,415 per 10 gram in futures trade on the safe-havens firm spot demand. On the Multi Commodity Exchange, gold contracts for June traded 0.1 per cent higher or Rs 44 at Rs 45,415 per 10 gram.
The yellow metal for August delivery edged up 0.12 per cent by Rs 56 to Rs 45,651 per 10 gram.
Fresh positions built up by participants mainly led to the rise in gold prices, analysts told PTI.
In the international markets, gold price rose 0.2 per cent to USD 1,688.55 per ounce, while US gold futures also gained 0.2 per cent to USD 1,691.6 per ounce as bleak economic data raised doubts about a recovery in the global economy hit by coronavirus even though some countries started easing lockdown measures.
"There is a lot of uncertainty, markets are still trying to gauge what will happen after we come out of lockdown," said Stephen Innes, chief market strategist at financial services firm AxiCorp, as quoted by Reuters.
Weak economic growth in most countries is also supporting the dollar, putting a lid on bullion's gains, he added.
Meanwhile, the eurozone economy is set to contract by a record 7.7 per cent due to the ongoing pandemic, said the European Commission forecast on Wednesday.
The central banks around the world have cut interest rates and offered unprecedented amount of stimulus to help soften the blow to the world economy.
Also Read: Day after Centre's record excise duty hike on fuel, petrol prices in Uttar Pradesh go up by Rs 2, diesel by Re 1
Silver futures, on the other hand, plunged Rs 67 to Rs 41,912 per kg as participants cut down their bets on low demand.
On the MCX, silver contracts for July delivery tumbled 0.16 per cent or Rs 67 to Rs 41,912 per kg.
But, in the international market, silver prices traded 0.5 per cent up at USD 14.99 an ounce.
Elsewhere, palladium gained 1.4 per cent to USD 1,822.14 per ounce, while platinum climbed 1.3 per cent to USD 758.63.
(with Reuters, PTI inputs)
Posted By: James Kuanal