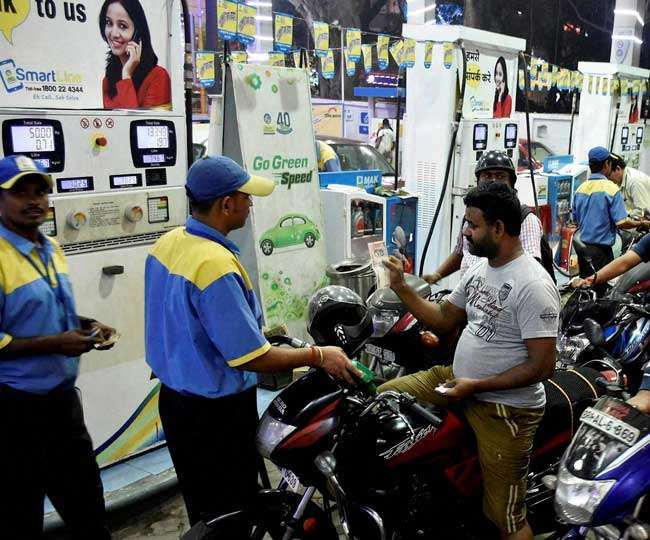 New Delhi | Jagran Business Desk: Petrol and diesel prices remained unchanged on Thursday also marking the 21st day of no revision in fuel rates. Since Diwali, the oil manufacturing companies have stopped revising the fuel prices and have kept the petrol and diesel rates unchanged across the country. Prime Minister Narendra Modi earlier this month had announced that the government has decided to slash the excise duty by Rs 5 on petrol and Rs 10 on diesel bringing down the ever-rising fuel prices. Following the suit, several states including Uttar Pradesh, Haryana, Delhi among others have also announced a cut in VAT levied on fuel rates.
In Delhi, petrol is being sold at Rs 103.97 per litre while diesel is priced at Rs 86.67. In Mumbai, petrol and diesel will cost you Rs 109.98 and Rs 94.14 for a litre. In Chennai and Kolkata, petrol can be purchased for Rs 101.40 and Rs 104.67. Meanwhile, diesel is at Rs 91.43 in Chennai and Rs 89.79 in Kolkata.
Highlights of Tuesday:
On Tuesday, the petrol and diesel prices remained the same. A litre of petrol and diesel was priced at Rs 103.97 and Rs 86.67 in Delhi. Meanwhile, petrol was at Rs 109.98 and diesel was at Rs 94.14 in Mumbai. On the other hand, people needed to pay Rs 104.67 and Rs 89.79 for a litre of petrol and diesel in Kolkata. In Chennai, a litre of petrol was priced at Rs 101.40 while diesel was at Rs 91.43.
Highlights from Monday:
On Monday, petrol and diesel rates had remained the same. However, the people of Chhattisgarh got a respite after the state government reduced Value Added Tax (VAT) on diesel by 2 per cent and on petrol by 1 per cent.
"Important decisions taken by Chief Minister Bhupesh Baghel in the cabinet giving great relief to the people of Chhattisgarh. Big cut in the price of petrol and diesel. VAT on diesel reduced by 2 per cent," said Chhattisgarh Chief Minister's Office (CMO) in a Tweet in Hindi.
Petrol and diesel rates had reached an all-time high in India after the Organisation of the Petroleum Exporting Countries (OPEC) decided against increasing the output of benchmark Brent crude. Later, ahead of Diwali, the Centre had cut excise duty on fuel prices, giving a much-needed breather to the salaried class. Following the Centre's decision, several other state governments, including Uttar Pradesh and Karnataka, also cut the taxes on fuel prices.
Meanwhile, global crude prices, which had crossed the grim mark of USD 85 a barrel in the last few months, have settled to below USD 80 per barrel. However, experts fear that the rates might rise once again due to OPEC+ decision on gradual increase in production in December.