From Brent crude to metal prices, global economy takes a hit as China's Coronavirus outbreak worsens
Coronavirus is a group of RNA viruses that cause a variety of diseases in humans and other animals. [Pic credit: PTI]
Publish Date: Mon, 27 Jan 2020 04:57 PM IST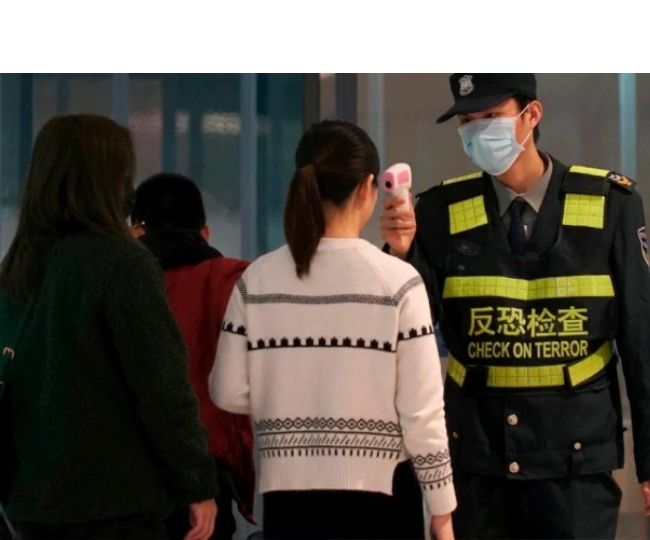 New Delhi | Jagran Business Desk: The global economy which was finally coming to good terms after easing tension between US-Iran and US-China has suffered a major setback. A member of SARS family, coronavirus has spread globally causing fear with death tolls more than tripling from last week. The impact of the Coronavirus spread across China-- the world's second largest economy, is not limited to the human population alone. The apprehensions have also taken the economy into its fold. There has been a tremendous fall in the prices of crude oil. On the other hand, markets in India, Asia and all over the world are closing in the red mark and an increase in Gold Price is being recorded.
Also Read: What is Coronavirus? Causes, symptoms, prevention and treatment, here's all you need to know
Brent Crude at several months low
As per Reuters, oil prices fell by 2 per cent on January 27 and reached several months lower. According to oilprice.com data, Brent Crude prices fell by USD 6.5 per barrel to fell to USD 58.71 per barrel in last one week. This is the lowest level since October, 2019. Saudi Arabia's Energy Minister Prince Abdul Aziz bin Salman al-Saud has appealed to the market to take a moderate view of this drop in crude oil prices.
Sensex falls by over 1,000 points in a week
The benchmark Sensex has witnessed a sharp decline in the last one week. The Sensex reached that reached an all-time high at 42273.83 on January 20 has dipped to 41,155. This marks a fall of more than 950 points in a week. NSE Nifty also ended in red mark on Monday. The equity markets are on a steady downward trajectory due to an environment of market uncertainty regarding the spread of coronavirus.
Also Read: Coronavirus | How to know you're hit by virus and handy tips to protect yourself
Tremendous rise in gold futures prices
In the opening session of this week, gold and silver futures prices witnessed a tremendous rise. Gold is considered a safe haven and when other markets registers a downward trend, gold and silver are trending steadily. On the MCX Exchange, Gold futures rose 0.94 per cent or 231 rupees on Monday with delivery on February 5, 2020. Silver futures also recorded an increase of Rs 335.
Asian states had reportedly lost USD 12-18 billion due to a similar SARS virus in 2003.
Posted By: James Kuanal