From free foodgrain for migrants to concessional credit for farmers: Key highights of Nirmala Sitharaman's speech
Updated: Thu, 14 May 2020 07:31 PM IST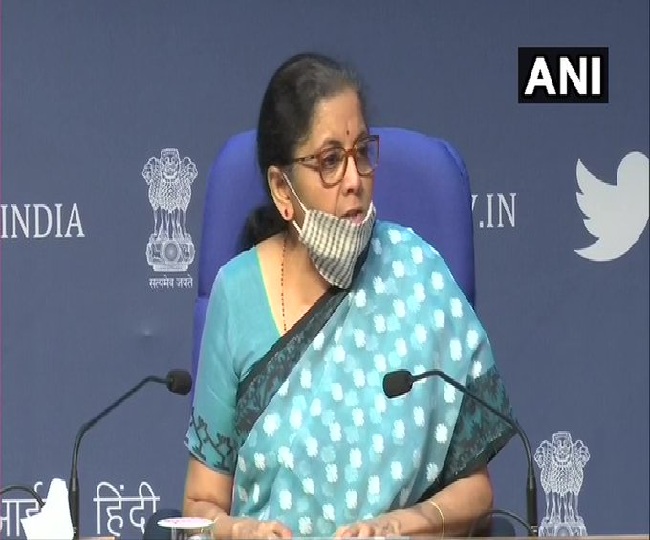 New Delhi | Jagran News Desk: Finance Minister Nirmala Sitharaman addressed a press conference in New Delhi on Thursday for the second tranche of Rs 20 lakh crore economic stimulus package. It was focused on migrant workers, street vendors, small traders, the self-employed & small farmers.
This comes a day after Sitharaman announced a host of measures to address issues faced by financing companies such as NBFCs, HFCs, MFIs and MSMEs due to ongoing COVID-19 pandemic.
PM Modi on Tuesday had announced Rs 20,000 fiscal stimulus to deal with COVID-19 situation in the country. The package is the second-largest in Asia after Japan.
Here are the highlights of Nirmala Sitharaman's speech:
Today's initiatives focuses on migrant workers, street vendors, small traders, the self-employed & small farmers.
3 crore marginal farmers have already availed Rs 4 lakh cr of loans on concessional rates.
Three crore farmers with agricultural loans of Rs 4.22 lakh crore availed the benefit of 3 months loan moratorium.
25 lakh new Kisan Credit Cards have been sanctioned with a loan limit of Rs 25,000 crore.
Interest subvention and prompt repayment incentive on crop loans due from 1st March has been extended to 31st May.
Govt has permitted state govts to utilise SDRF for setting up shelter for migrants and providing them food & water etc...We are conscious, we are attending to the migrants and giving them in various different ways.
We have already generated 14.62 crore person-days of work till 13th May, which is 40-50% more persons enrolled as compared to last May. Migrant workers going back to their states being actively enrolled.
12,000 self-help groups (SHGs) have produced more than 3 crore masks and 1.2 lakh litres of sanitizers during #COVID19 period. 7,200 new SHGs for urban poor have been formed during the last two months.
14.62 crore man-days generated up to May 13 under MNREGA with Rs 10,000 crore spend.
Govt for universal right to minimum wages; regional disparity in minimum wages to be bridged by national floor wage.
Govt to give free foodgrain supplies to migrant workers for next two months; 8 crore non-PDS card holders to get 5 kg of grains/person.
Govt to spend Rs 3,500 cr on giving free foodgrain to 8 crore migrant workers who do not have either central or state PDS cards.
PDS ration cards to be made portable to allow migrant workers to use ration cards across states.
Govt to launch affordable rental housing scheme for migrant workers.
FM announces Rs 1,500 cr interest subvention for MUDRA-Shishu loans of up to Rs 50,000.
50 lakh street vendors to be given Rs 5,000 cr, says FM announcing relief to vendors hit by lockdown.
Affordable housing scheme for middle income families with Rs 6 lakh to Rs 18 lakh annual income to be extended till March 2021.
Rs 30,000 crore additional emergency working capital fund to be provided through NABARD to small, marginal farmers.
Posted By: James Kuanal