Explained: Why country's unemployment levels during COVID times are not as bad as they seem
Despite consistent halts in economic momentum, between May and June, the country has recorded sharp decline in its unemployment figures.
Publish Date: Wed, 08 Jul 2020 10:02 AM IST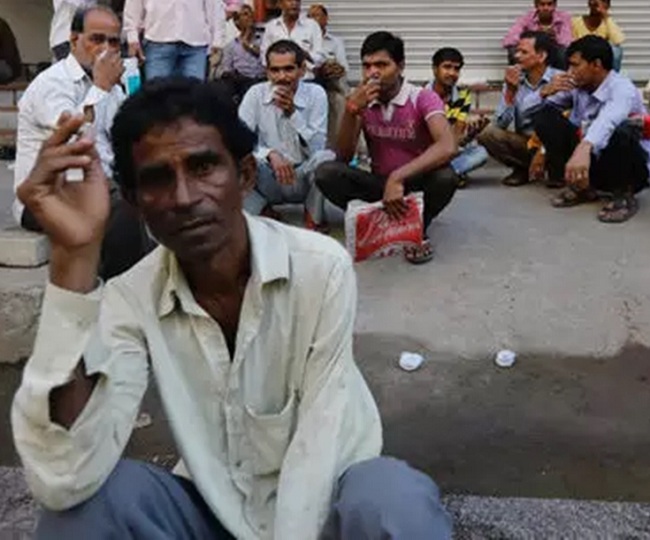 New Delhi | Jagran Business Desk: The times of pandemic along with an unprecedented halt in the normal economic activities have raised the Unemployment levels across the country due to sustained periods of lockdown nationwide. However, despite consistent halts in economic momentum, between May and June, the country has recorded sharp decline in its unemployment figures, from 23.5 per cent in May this years to 11 per cent in June, according to the Economic think-tank, Centre of Monitoring Indian Economy (CMIE). In the week that ended on July 3rd, the unemployment rate currently stands at 8.9 per cent as per CMIE.
CMIE has said that its data suggests that although the "worst is over" but still unemployment levels will remain higher than the pre-pandemic times during immediate future. Mahesh Vyas, the CEO of Economic think-tank further was quoted as saying that the 'fall is almost as dramatic as the rise in unemployment when the lockdown began.'
The steep fall in the unemployment was attributed to people returning to Work, amid reverse migration to urban areas and economic stimulus package announced in late-May. "People are getting back to work," Vyas told Times of India, while adding that, "It is very likely that the recovery is mostly among the informal, self-employed workers who cannot afford to be away from work for too long."
The ministry of skill development will also conduct 'Pandit Deendayal Upadhyay Online Job Fair' in two phases between July 6 and July 12, with at least a 100,000 jobs expected to be dispensed in the period.
Various states, such as Punjab, Maharashtra, Gujarat, and Karnataka are either in process of conducting virtual job fairs or have conducted at least one already. The specific online portals have been unveiled or revamped for the registration of job seekers.
But where are those placement drives for freshers if unemployment is declining?
The campus placements have taken a huge hit amid the layoffs in various industries with an uncertain academic calendar just adding to the anxiousness of the students.
The placement cells of many colleges of Delhi University had significant number of placement drives and job fairs planned for the month of April, but most of them were cancelled due to the pandemic with very few managing to switch to online mode. The loss for the students has been remarkable, with most students refusing to rely on such placement drives.
"It seems like a desertification of employers. The companies that were ready to be the part of our job fair before lockdown ceased their placement drives on later," said Parv Asvani, a final year BBE student at Delhi University's Guru Nanak Dev Khalsa College, and was also one of the organisers of a Job fair that was scheduled to take place in April. The insider added that the placement cell has come to know about various companies who have ceased their placement drives for at least next two years citing pandemic as the reason.
However, at certain Universities in Punjab, virtual job fairs have started hiring the freshers, though most have not been called to join-in just as yet. A Hindustan Times report highlighted Amritsar's Guru Nanak Dev University being approached by many IT firms for placement, since more things are being managed online. Tourism and Hospitality sector, since being worst hit by the pandemic, is witnessing least recruitments across North India.
Yet, there is a silver lining
The pharmaceutical industry wants the candidates it has selected for the recruitment, to join at the earliest, whereas other sectors continue to be in a Wait-and-Watch mode.
In Delhi, three Lady Sri Ram College of Commerce alumni rolled out a not-for-profit initiative named AvaiLink, that claims to have galvanised over 500 recruiters from across the sectors. "Within a week of rolling out, we received 1500+ registrations and interest from over 100 recruiters to scour for talent from our database. We made sure we were asking the right questions that would be useful for the recruiters to begin with," says Anushruti, one of the founders of the organisation.
The trend in the country with respect to the Employment prospects highlights the notion, that country has passed through the darkest spots of the tunnel of pandemic, and certainly not the best, but things are improving for better after a strong jolt that it received from the lockdown in April-May, 2020.
Posted By: Abhinav Gupta