Explained | App ban, telecom snub, highway and rail projects: How hard is India's economic offensive hitting China
With its economic offensive, India has sent a clear message to China aggression at the border, and commerce and investment will not go hand-in-hand.
Updated: Fri, 03 Jul 2020 01:15 PM IST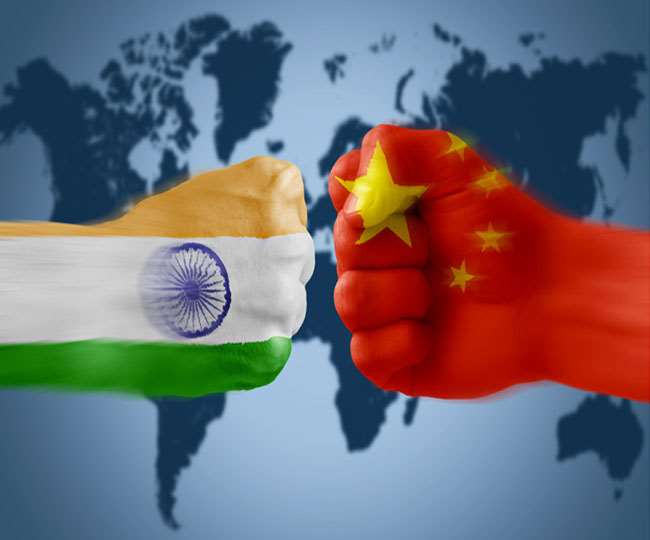 New Delhi | Abhinav Gupta: Following the Galwan Valley clash that claimed lives of 20 Indian soldiers, India has sent a clear message to China that aggression at the border, and commerce and investment will not go hand-in-hand.
Amid the heightened tensions following the border face-off, the Indian government recently banned 59 China-linked apps, which included some of the highly popular ones like TikTok, Helo and UC Browser.
According to Chinese government's mouthpiece Global Times, Bytedance could lose as high as $6 billion, that is, over 45,000 crore after India's ban on its instant-video sharing apps.
Meanwhile, Bharat Sanchar Nigam Ltd (BSNL) and Mahanagar Telephone Nigam Limited (MTNL) have cancelled their tenders for 4G upgrade after the Department of Telecom (DoT) asked the state-run firms not to use Chinese telecom gear.
Huawei and ZTE are notably the two Chinese telecom gear manufacturers that are supplying equipment to Indian telecom operators. The fresh tender will emphasise on the "Make in India" programme and will exclude Chinese companies.
Power Minister R K Singh on Friday said that India will not import power equipment from China. He also asserted that the equipment import from China and Pakistan would not be permitted especially on the basis of inspection, adding that state discoms should not give orders for supply of equipment to Chinese firms..
According to a report in The Indian Express, industry estimates suggest that Chinese telecom gear vendors have a 25 per cent share in the total Rs 12,000 crore domestic market.
The move would eventually help Ericsson and Nokia as both companies are the two leading telecom equipment companies in the country that are based outside of China.
Further targeting Chinese trade and investments in India, the government on Wednesday said that it would not allow Chinese companies to participate in highway projects including those through joint ventures and also not allow Chinese investors in micro, small and medium enterprises (MSMEs).
On MSMEs, Union Minister for Road Transport, Highways and MSME Nitin Gadkari said while the effort was to enhance local production capacity, foreign investment was also being promoted. But here too, Chinese investors would not be allowed.
A report in The Indian Express quoted sources in Bihar government saying that a tender for construction of a mega bridge over Ganga at Patna was cancelled. While the government cited "technical issues" for the cancellation, it is believed that the move was to stop Chinese companies from getting the bid. A fresh tender for the Rs 2,900-crore project, would now open on July 30.
Earlier in mid-June, the Indian Railways had also cancelled a contract of Rs 471 crore given to Beijing National Railway R & D Institute of Signal for a project on the Eastern Dedicated Freight Corridor.
The contract involves designing, supplying, constructing, testing and commissioning signalling, telecommunications and associated works for two lines of 413 km in the New Bhaupur-Mughalsarai section in Uttar Pradesh.
Parth Jindal, Managing Director of JSW Cement, on Wednesday said that the JSW Group, which includes the flagship steel business, will bring down its annual net import from China to zero, from the present $400 million, over the next two years, as a response to the violent stand-off between the two countries.
In April, the Indian government modified the Foreign Direct Investment (FDI) policy which would require the government's approval for nations sharing a border with India to invest in the country.
Chinese economic engagement in India has seen a sharp spike over the past decade, particularly after 2014. While it is difficult to estimate the exact quantum of Chinese foreign direct investment (FDI), a monograph by journalist Ananth Krishnan for Brookings India in March 2020, titled Following the Money: China Inc's Growing stake in India-China relations suggests in 2014, net Chinese investment across sectors was $1.6 billion (approx Rs 12,000 crore).
As per the report, in 2017, it rose to $8 billion (approx Rs 60,000 crore) and if announced projects and planned investments are taken into account, it crosses, according to the paper, at least $26 billion (approx Rs 2 lakh crore).
According to economic experts, China has surplus capacity which its domestic economy cannot consume, making it largely dependent on exports for growth and survival and India is its biggest and fastest growing market.
The rising sentiment for boycotting Chinese products and relying more and more on Made in India products is something that will eventually lead to a decline in Chinese investment in the country and also send a clear message to the neighbouring country against its preferential treatment on cross-border trade.
Posted By: Abhinav Gupta