Domestic flights to partially resume from Monday; list of minimum and maximum fares under 7 time bands
Updated: Sun, 24 May 2020 09:30 AM IST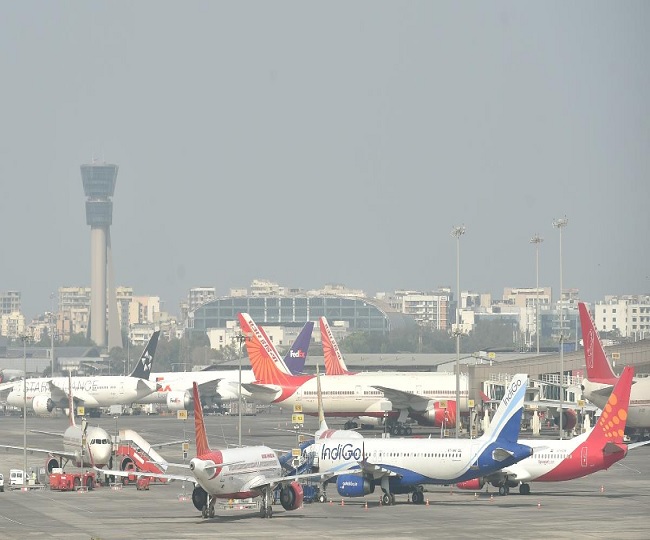 New Delhi | Jagran News Desk: The Aviation ministry on Thursday announced Standard Operating Protocols (SOPs) for the partial resumption of domestic flights from Monday. The ministry also announced several measures to ensure that ticket prices remain affordable for the customers and at the same time remain financially viable for airline carriers.
Keeping in mind both the customers and airlines, which is worst affected industry due to the coronavirus-induced lockdown, the government capped the air fares for three months. The government also divided the air routes into seven time bands according to which the fares will be decided.
Also Read: 'Will try to restart international flights before August,' says Aviation Minister
"The first band, which would have its specific lower and upper limits of air fare, will consist of flights that are of less than 40 minutes duration. Second, third, fourth and fifth bands of upper limit would be of flights with duration of 40-60 minutes, 60-90 minutes, 90-120 minutes and 120-150 minutes," Union Minister Hardeep Singh Puri said on Thursday.
The minister further said that 40 per cent of the seats in any flight would have to be sold at the mid-point of the lower and upper air fare limits prescribed for any route by the authorities.
"40% of seats have to be sold at a fare less than the midpoint of the band. For example, midpoint of Rs 3500 & Rs 10000 is Rs 6700. So 40% of the seats have to be sold at a price less than Rs 6700. This is how we're ensuring that fares don't go out of control", the minister added.
Explaining it further, the minister said that in case of Delhi-Mumbai flight, the maximum fare would be Rs 10,000 while the minimum fare would be Rs 3,500. According to the 40 per cent theory, if a Delhi-Mumbai flight have 180 seats, at least 72 seats will have to be sold at a price less than 6,700, which is the midpoint of the minimum and maximum fares.
Here how much the flight fares would be according to the 7 time bands:
Less than 40 minutes; Rs 2,000 to Rs 6,000
40-60 minutes; Rs 2,500 to Rs 7,500
60-90 minutes; Rs 3,000 to Rs 9,000
90-120 minutes; Rs 3,500 to Rs 10,000
120-150 minutes; Rs 4,500 to Rs 13,000
150-180 minutes; Rs 5,500 to Rs 15,700
180-210 minutes; Rs 6,500 to Rs 18,600
Also Read: 33% approved flights to resume operations from Monday as Aviation Minister says 'it's time to reopen'
The fare prices do NOT include user development fees (UDF), passenger service fees (PSF), and the goods and services tax (GST).
Posted By: Talib Khan