Delhi-Mumbai one-way flight ticket may cost Rs 10,000, Rs 11,200 for Delhi-Bengaluru ride post lockdown: Report
Updated: Mon, 04 May 2020 12:56 PM IST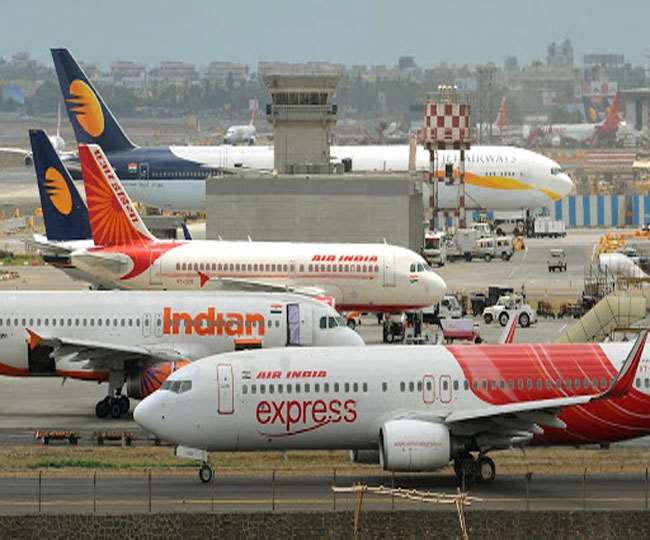 New Delhi | Jagran Business Desk: The Indian aviation industry which was already trodden down by bad loans and insolvencies, has turned upside down with its suspended services over the course of last six weeks of lockdown in-place to control the spread of Novel coronavirus.
The industry, though, is optimistic about its prospective opening as soon as lockdown is taken down by the government as its primary containment measure – but the Travel by air isn't going to be same till the time being, until there is a reliable cure against the COVID infection.
The social distancing norms are here to stay once the lockdown is lifted, in addition to the maintenance of hygiene and sanitisation standards. Henceforth, prompted by the same, the official circles are full of the talks of stop the booking of middle seat in the flights.
According to a News18 report, the Bureau of Civil Aviation Security has proposed that when airlines resume services they must not sell the middle seat, and the last three rows should be kept vacant in the possibility of an event if a passenger needs to be quarantined mid-flight.
The economic ramifications of such booking criteria would be huge for the already financially-strained airlines.
According to a feasibility study conducted by (CAPA-India), Centre for Asia Pacific Aviation India, if such social distancing norms are applied for the airline bookings, the air-passengers will have to pay extra to compensate for the empty seats in flights. CAPA estimates that the fare prices on many important routes might double during such an event.
Considering a 60 per cent load factor, that is, 108 flyers in a 180-seated flight, CAPA report says that Delhi-Mumbai one side fare will rise from Rs 5,000 to a maximum of Rs 9,700. Simultaneously, the price of one-sided Delhi-Bengaluru flight will increase from Rs 5,700 to Rs 11,200 to meet the total expenditures of the respective airline companies.
International travel is not expected to resume soon. Argentina, for example, has extended flight bans until September and a minister in UK's Boris Johnson government has said that he won't be booking a summer holiday anytime soon. India, too, doesn't have the plans for a degree of normalized international flight resumptions for the nearest future.
Posted By: Abhinav Gupta