Coronavirus Impact: Youth stares to uncertain future as employment in India may slump by 15-20%
Updated: Sat, 04 Apr 2020 05:52 PM IST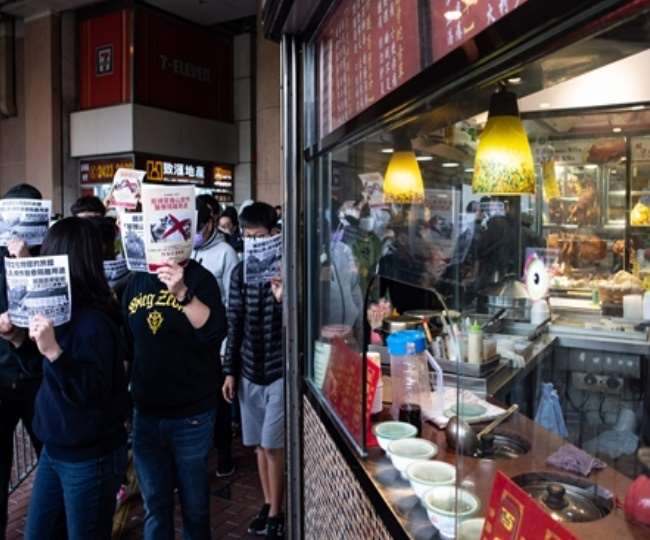 New Delhi | Jagran Business Desk: The coronavirus pandemic has created an alarming situation across the world. The deadly virus has infected over a million people and killed more than 50,000 globally. The governments across the world have imposed nationwide lockdowns to contain the spread of this highly contagious virus.
Apart from risking the lives of people, the coronavirus pandemic has also created a sense of worry among the financial experts as pandemic has also given the economies around the world a major hit.
In India, where the government has imposed a 21-day lockdown, the coronavirus outbreak can wreak havoc on the country's economy in the coming days, as believed by financial experts. The biggest impact of this global crisis is expected to hit the employment front of the country. The crisis has increased the risk of contract workers and daily wage employees losing their source of income for a longer period of time.
According to various recruitment agencies, as quoted by Jagran.com, the affect of coronavirus pandemic has started showing in non-organized areas. If the situation does not improve soon, appointments in the organized sector may decrease by 15-20 percent. Constant closure of malls, hotels, cinema halls, schools, colleges, and shops are clearly indicating that not only will the employment opportunities be limited in the coming days, but the whole economy is at risk of slowing down.
According to Jagran.com, recruitment agencies say that daily wage laborers working at construction sites and with small businessmen are losing their jobs due to the crisis and lockdown imposed. Those who are doing their own businesses, are also facing problems and have come to a standstill.
Labor unions have also started demanding financial assistance to contract workers and daily wage workers from the government on immediate basis.
The coronavirus may have the greatest impact on employees working in sectors such as hotels, tours and travel, food, construction and entertainment. Some companies such as Go Air have sent some employees on leave as a precautionary measure and also refused to pay salaries citing recession.
According to recruitment agency Global Hunt India, the coronavirus will have an immediate impact on the unorganized sector, but if the situation remains the same for 2–3 months, then recruitment in the organized sector can also decrease by 15–20%.
Chief Economic Advisor Krishnamurthy Subramanian has said that the next 45 days are very important. He said, "Only after April can we assess the exact impact of the Corona crisis. The government can take big steps to provide relief to the service sector, especially to the people getting daily wages".
Posted By: Talib Khan