Coronavirus Impact | Unemployment in India up 22%, 40 crore workers stare at poverty amid COVID-19 criris: ILO Report
Updated: Wed, 08 Apr 2020 01:10 PM IST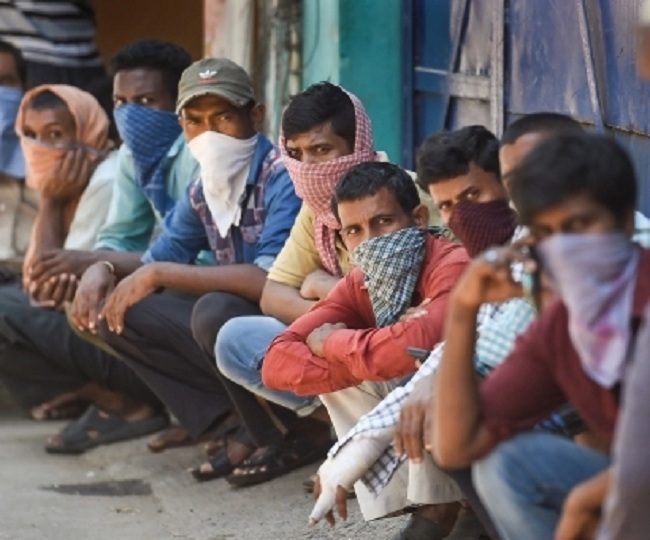 New Delhi | Jagran News Desk: International Labor Organisation has said in a report that COVID-19 pandemic is affecting 2.7 billion workers worldwide due to lockdowns imposed to contain it, with people contributing in the informal sectors the most adversely affected.
With 90 per cent of Indian workforce engaged in the informal sector, about 40 crore workers are at the risk of falling in the vicious circle of poverty. This could phenomenally undermine the massive gains India has made while alleviating its poverty in past few decades.
Between 2006 and 2016, 271 million came out of poverty in India, making India the only country apart from China to lift millions out of poverty in the last three decades. The future of many now is hanging in uncertainty with the lockdown leaving people without jobs, and sending them back to native villages or small towns.
An ILO report points out that particularly in low- and middle-income countries, hard-hit sectors have a high proportion of workers in informal employment and workers with limited access to health services and social protection.
According to Centre for Monitoring Indian Economy (CMIE) data, between March 22 and April 5, unemployment in urban areas by more than 22 per cent, The Indian Express reported.
The CMIE data on unemployment for urban India for the week ending April 5 was 30.93%, up from 8.66% in the week ending March 22.
"India has been very successful war on poverty. So the focus must be on income support to the poor and vulnerable — the migrant labour, landless agricultural workers and those in the informal sector. With the GDP declining, this is a daunting challenge that requires a societal, not just governmental, response," Dr Rathin Roy, who was a member of the PM's Economic Advisory Council till recently was quoted as saying by The Indian Express.
Key sectors where losses are substantially massive include retail trade, tourism accommodation and food services, and manufacturing.
COVID-19 is immensely impacting the developing world, where capacities and resources are terrifically constrained. Through the massive economic disruption, the COVID-19 crisis is disrupting the world's workforce of 3.3 billion.
Posted By: Abhinav Gupta