Coronavirus Impact: Delhi govt increases VAT on petrol and diesel, prices up by Rs 1.67 and Rs 7.10 respectively
Updated: Tue, 05 May 2020 10:37 AM IST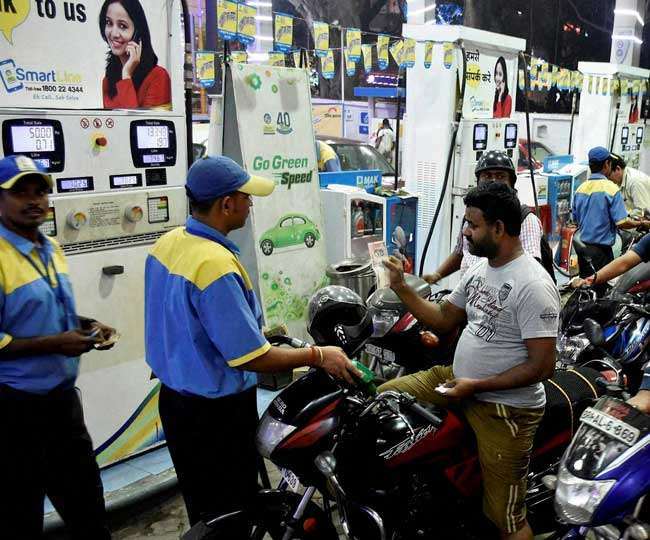 New Delhi | Jagran Business Desk: The Delhi government on Tuesday announced a hike in VAT on petrol and diesel, thereby increasing the prices in the national capital by Rs 1.67 and Rs 7.10 respectively.
The VAT on petrol has been increased from 27 per cent to 30 per cent, while on diesel, it has been hiked from 16.75 per cent to 30 per cent.
With the massive hike, the petrol prices in Delhi rose to Rs 71.26 a litre as against Rs 69.59 per litre while diesel rates climbed to Rs 69.39 a litre as against Rs 62.29.
With the ongoing coronavirus leading to massive revenue losses, several states have been increasing VAT on fuels which are currently out of the purview of goods and services tax (GST).
The move comes a day after the Delhi government announced imposition of 70 per cent "special corona fee" on liquor sale.
Despite the fuel pumps falling under essential services during the nationwide lockdown, sales have fallen drastically due to closure of industries, offices and restrictions on movement of vehicles.
India's fuel consumption slumped by close to 70 per cent in April as all petroleum products except LPG saw massive demand erosion following a nationwide lockdown halted economic activity and travel.
But demand has shown signs of pick up in the last 10 days of April after the government allowed resumption of economic activity beyond the urban municipal limit, industry data showed.
According to provisional industry data, petrol sales by public sector firms were down 64 per cent in the first half of April but ended the month with a 61 per cent fall after some up trend in the second half. Similarly, diesel sales slumped 61 per cent in the first half but ended with 56.5 per cent lower sales for the month.
Overall, petrol sales came in at around 8,70,000 tonnes in April, down from 2.23 million tonnes in the same month a year back. Diesel consumption was down to 2.84 million tonnes from 6.56 million tonnes in April 2019.
Aviation turbine fuel (ATF) consumption collapsed by 91.5 per cent as most airlines have stopped flying.
The only fuel that showed growth was LPG as the government dole of free cooking gas cylinders to poor households fired up consumption by 12 per cent to 2.11 million tonnes in April, the data showed.
Overall the decline in petroleum product sales was about 70 per cent.
Posted By: Abhinav Gupta