Publish Date: Mon, 09 Mar 2020 03:15 PM IST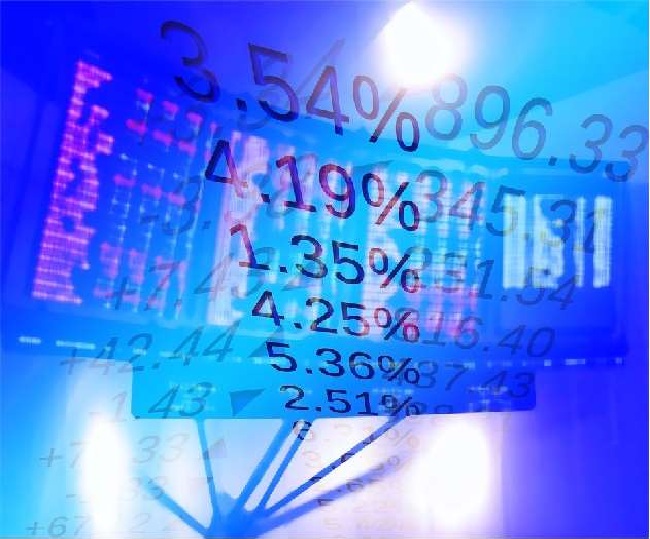 New Delhi | Jagran Business Desk: The fears of Coronavirus and a sell-off in crude oil price led to huge losses in the global stock markets, including India on Monday. The price of crude oil futures-- the global benchmark of oil-- witnessed a drop by nearly 30 per cent to USD 32.11 per barrel.
Oil producers and exporting countries (OPEC) committee's trade talks over the last few days failed after which Saudi Arabia cut oil prices for April delivery by USD 7 to the United States and USD 4-6 per barrel to Asia. It has launched a price war in response to a failure by leading producers to strike a deal to support energy markets, reported news agency PTI.
Coronavirus, which has already led the death of more than 3,000 people in mainland China, is quickly spreading to other countries around the world. Italy, on Monday, reported 133 deaths in the last 24 hours, highest outside China. India, in particular, also saw confirmed cases of COVID-19 rise to 43.
On Monday, there was a huge dip in stock markets across the Asia Pacific and European markets which are expected to impact the US stock markets as the day progresses.
While there were multiple factors including Non-stop FII selling and Yes Bank crisis that led to a drop in domestic equity markets, the majority of markets outside India suffered mainly due to Coronavirus and a selloff in oil prices.
Also Read: Monday mayhem at Dalal Street as Sensex crashes over 2,400 points, biggest fall in a decade
According to a data from CNN, here's how the key global markets fared on Monday. (None of them traded in green)
Asian Bourses (at 3.06 pm IST)
Australia ASX All Ordinaries, Australia: -465.10 or -7.40 pc at 5,822.40

Shanghai SE Composite Index, China: -91.22 or -3.01 pc at 2,943.29

Hang Seng, Hong Kong: -1,106.21 -4.23 pc at 25,040.46

Sensex, India: -1,836 -4.89 pc at 35,740.73

Nikkei 225, Japan: -1,050.99 -5.07 pc at 19,698.76

Taiwan TSEC 50 Index, Taiwan: -344.17 or -3.04 pc at10,977.64
European markets (at 3.08 pm IST)
FTSE 100, England: -348.77 or -5.40 pc at 6,113.78

CAC 40, France: -505.33 or -9.43 pc at 4,855.77

DAX, Germany: -704.72 or -6.11 pc at 10,837.15

Swiss Market Index, Switzerland: -298.15 or -3.06 pc at 9,438.67
US (Yet to open)
Here's how the US markets had closed on Friday (February 6).
Dow Jones Industrial Average: 256 points or 0.98 per cent below
S&P 500 Index: 51 points or 1.71 per cent
(with PTI inputs)
Posted By: James Kuanal