Consumer inflation 10-month high at 3.21% in August, factory output at 4.3% in July
Publish Date: Thu, 12 Sep 2019 06:57 PM IST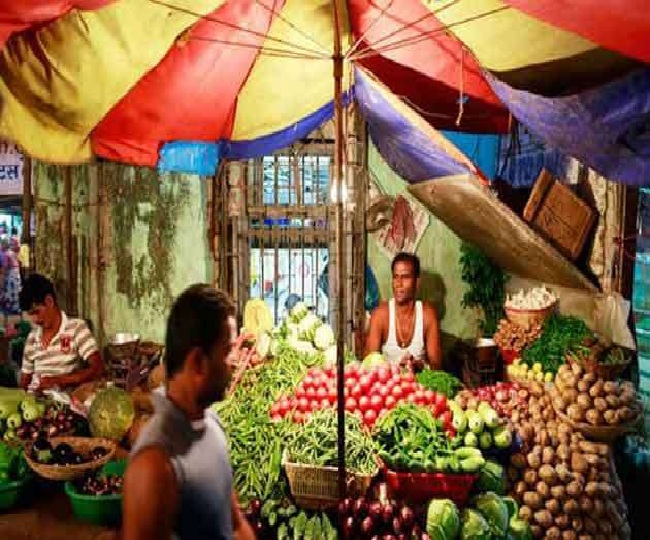 New Delhi | Jagran Business Desk: Consumer inflation data surged to 3.21 in August from 3.15 per cent in the previous month, as per a report. Though the inflation data was lower than economists estimates, it soared to its highest level since October last year. The forecast had ranged between 3.0 to 3.5 per cent as per a poll by Reuters, which involved over 40 economists.
Consumer inflation data is determined by Consumer Price Index (CPI) that measures the rate of increase in consumer prices.
The newly released consumer inflation data is below RBI's medium-term target of 4 per cent for the consecutive thirteenth month.
It is also the longest stretch of retail inflation being contained below the target since its introduction in January 2012.
Also Read: Goldman Sachs India VP Jhunjhunwala held for Rs 38 crore fraud
The central bank RBI which tracks consumer inflation, while formulating monetary policies has so far reduced repo rate by 110 basis points in four consecutive bi-monthly reviews. Repo Rate is the rate at which RBI lends short term funds to commercial banks.
Earlier on August 7, In its policy statement, RBI had said it sees consumer inflation remaining within its range over 12 month period. It has projected retain inflation at 3.1 per cent in second quarter and 3.5-3.7 per cent in the second half of the ongoing financial year.
Index of Industrial Production (IIP) for the month of July 2019 stood at 131.1, 4.3% higher compared to the level in the month of July 2018.
Meanwhile, the retail inflation on health was 7.84 per cent, recreation and amusement at 5.54 per cent and personal care at 6.38 per cent.
Inflation of meat and fish basket was at 8.51 per cent, pulses at 6.94 per cent and vegetables at 6.9 per cent.
Highest inflation data was witnessed in Assam at 5.79 per cent and lowest -0.42 in Chandigarh. Inflation in rural area was 2.18 per cent as compared to 4.49 per cent in urban areas.
Posted By: James Kuanal