Union Budget 2021 | Economic Survey projects V-shaped recovery in 2021-22, GDP to grow at 11 per cent
Economic Survey 2021-22: The survey projected a contraction of 7.7 per cent and V-shaped recovery in the next fiscal.
Updated: Fri, 29 Jan 2021 05:16 PM IST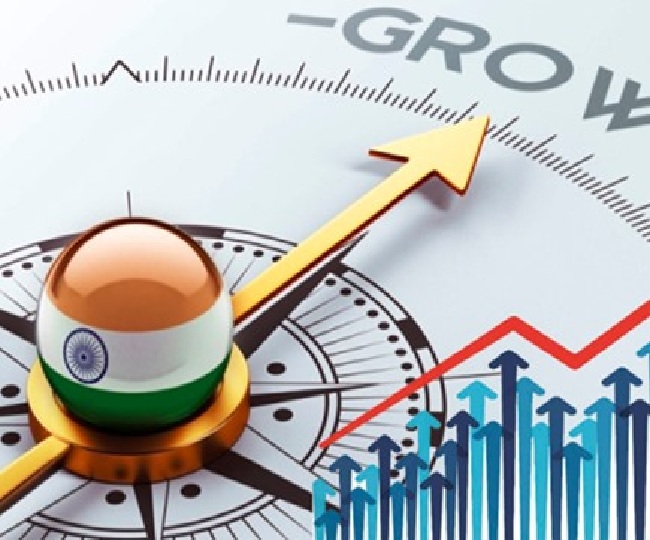 New Delhi | Jagran Business Desk: Finance Minister Nirmala Sitharaman on Friday tabled the Economic Survey 2021-22 in the Parliament, according to which the GDP growth in the fiscal year 2021-22 is seen expanding at 11 per cent. For 2020-21, the survey projected a contraction of 7.7 per cent and V-shaped recovery in the next fiscal.
The gross domestic product (GDP) contracted by a record 23.9 per cent in April-June and by 7.5 per cent in the second quarter.
The government is likely to miss its fiscal deficit target of 3.5 per cent of gross domestic product this year, the survey said, adding that there's need for more sustained and calibrated measures to facilitate the process of economic recovery in the new fiscal year.
According to the Economic Survey, the agriculture sector remained the silver lining in India's economy as the nation battled the COVID-19 pandemic and the afternmath of the lockdown. On the other hand, services, manufacturing and construction remained the worst-hit sectors.
As per the survey, the government predicts that the rollout of vaccines against Covid-19, which has killed 153,847 Indians, will re-energise India's economy with 11 per cent growth next year, putting it on track to post the strongest growth since India liberalised its economy in 1991.
"With the economy's returning to normalcy brought closer by the initiation of a mega vaccination drive, hopes of a robust recovery in services sector, consumption, and investment have been rekindled," said the Economic Survey 2021-22.
Addressing the media on the Economic Survey 2020-21, Chief Economic Adviser Krishnamurthy Subramanian said that the resilience of the economy was similar to that of the Indian cricket team.
The Economic Survey 2020-21, authored by a team led by Chief Economic Adviser Krishnamurthy Venkata Subramanian, details the state of different sectors of the economy as well as reforms that should be undertaken to accelerate growth.
Sitharaman will present the Union Budget 2021-22 on Monday and she has already indicated that it will be "once in a 100 years" budget as it comes in wake of the COVID-19 pandemic which has battered the country's economy.
Posted By: Abhinav Gupta