'Feel good' Budget may see tax rate cut, sops for industries amid challenge to revive economy
Finanace Minister Nirmala Sitharaman will be presenting the second full-fledged budget of the Narendra Modi government 2.0 on Saturday.
Updated: Sat, 01 Feb 2020 07:01 AM IST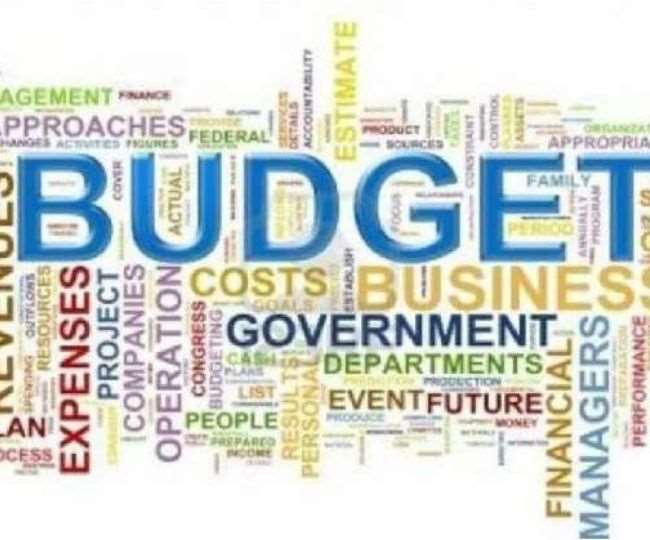 New Delhi | Jagran Business Desk: With the challenge of reviving the sagging economy and demand of reduction in tax rates standing firm against her, Finanace Minister Nirmala Sitharaman will be presenting the second full-fledged budget of the Narendra Modi government 2.0 on Saturday.
Amid the common man holding its expectations high from the budget, it will also be an opportunity for the government to show its intent to boost the economy and for this, it may even deviate from its stated plan of maintaining fiscal discipline.
However, the numbers tell an all-different story. Tax collections in the current fiscal may fall short of targets by as much as Rs 2 trillion on faltering economy leaving a very little room for the government to offer any meaningful reduction in personal income tax rates.
Expectations were that Sitharaman, who had in September last year cut corporate tax rates to their lowest to boost economic growth, would announce similar sops for individual taxpayers, but lower than expected tax collections and government's missing disinvestment target by a wide margin would limit her largesse.
Despite cuts in corporate taxes and monetary easing by the central bank, investments have failed to pick up, adding to the Modi government's woes as it is facing protests across the country over the citizenship act.
The Centre looks set to miss its fiscal deficit estimates for a third straight year after estimates that revenue will fall short by nearly Rs 3 lakh crore.
Let's take a look at what the different sectors are expecting from Modi government's budget for 2020:
Tax sops
The common man expects an increase in income tax exemption limit in February 1 Budget but that is unlikely to happen owing to the steep fall in tax collections.
There are constraints not only on direct tax side but indirect tax collection is also under stress due to slowdown, sources said, adding, the moderation in demand will surely have bearing on the Goods and Services Tax (GST) collections and customs too.
Among the various demands from the finance minister from different sectors of economy and industries, Delhi-based Assocham has in its Pre-Budget Memorandum demanded that the deductions under the Section 80C of the Income Tax act be increased to Rs 3 lakh from the existing limit of Rs 1.5 lakh.
GST rate cut
The government is expected to provide tax incentives to support the growth of budding entrepreneurs. Businesses have demanded simplified GST filing process, uniform slab and major reforms by the central government in the upcoming Budget.
The auto sector, which has been witnessing a steep fall in the last few months, has demanded GST reduction (on vehicles) from the existing 28% to 18% to boost consumption on the back of slackening demand and price hikes led by BSVI implementation from April 2020.
Agriculture
Growth of agriculture sector is a must for the government's intention to make India a $5 trillion sized economy. The farmers expect some big announcements on farm loan waiver and higher MSP for their crops.
With disbursements under the PM-Kisan scheme to farmers being less than the budgeted amount, the Budget may also see measures to get states to onboard more eligible farmers under the scheme.
Centre is likely to come up with mega schemes for crop diversification and providing financial assistance to create Farmer Producer Organisations (FPOs), according to an Economic Times report.
Agrarian distress due to damaged crops has been a major roadblock to rural development over the years. Crop insurance is one solution to ensure protection against untimely adverse weather conditions. The government is expected to provide subsidy for Agri insurance companies to ensure insurance penetration in rural India.
Auto
The sector desperately needs a cut in Goods and Services Tax (GST). The industry leaders have been asking for GST cuts from April onwards as new vehicle norms of BSVI comes into play. They are demanding a 10 per cent GST cut in the auto industry.
In August last year, FM Sitharaman had brought in some of the necessary changes for the auto industry. "BS-IV vehicles purchased until March 30, 2020 will be allowed to run on the roads for the duration of the registration, '' she said bringing a relief to the vehicle owners and companies.
In the post election budget in July 2019, Sitharaman had kept the GST at 28 per cent but brought in other relief. She gave a 2 per cent grant to auto part manufacturers while customs duty was increased from 25 per cent to 30 per cent.
In the last budget, the government had provided subsidies to boost electric vehicles sale. To make EVs affordable to customers, additional income tax of Rs 1.5 lakh was deducted on interest paid on loans take to purchase electric vehicles.
GST rate on electrical vehicles is just 5 per cent. It was reduced from 12 per cent in July 2019 aimed at accelerating the adoption of eco-friendly mobility Solutions.
Auto manufacturers like Maruti Suzuki, Tata Motors, M&M, have a slew of electric vehicle launches this year and they will benefit from it. As per experts, the upcoming budget will bring in measures that will boost EV infrastructure in India.
Defence
In the 2019-20 budget, a record allocation of Rs. 3 lakh crore was announced for the defence sector along with a substantial hike in the Military pay service.
This time, the government is expected to increase the defence budget to meet the rising demands of the Indian Armed Forces and to counter the rising threats from Pakistan and China.
Aviation
The government is likely to announce a hike in Foreign Direct Investment (FDI) from 49 per cent to 100 per cent to attract bids for the debt-ridden Air India and Jet Airways, slated for sale in 2020, reported IANS.
As per the report, the current FDI cap was not attractive enough and an increase would benefit the troubled carriers Jet Airways and Air India find buyers.
Railway
Beyond infrastructural boost, the Centre may this time focus on public-private-partnership programmes. There are expectations that apart from announcing new routes, the government may announce privatisation of various railway stations.
Experts believe the Centre could come up with measures to help Railways achieve its 2024 target of a complete transition to electricity.
However, chances of a hike in passenger fare seem low as the government had raised fares recently. The Centre may not consider increasing freight rates either.
Real Estate
The real estate sector, which has been on a slump over the last three years, is expected to get some announcements for its revival. Experts feel an increase in tax benefits is needed to boost the real estate sector as this measure can be a long way for boosting consumer demand.
The real estate sector also needs relaxation in GST, experts say, adding that the benefit under the input tax credit (ITC) must be reinstated. The GST must also be charged at 12 per cent along with allowance for land cost of 33 per cent and stamped duty under it should be subsumed.
The government also need to give the real estate sector an industry status so that can help it with finances at a lower cost, especially at times when the availability of funding is a major headwind for the industry.
Healthcare
While it was stated that the country is set to increase the healthcare spending to 2.5% of the GDP by 2025, it continues to stand at 1%.
Home healthcare is not recognised as a mainstream sector and should be brought under the ambit of governmental schemes like the Ayushman Bharat yojna. We also expect to see an increase in the limits on reimbursement of expenses on diagnostics, preventive health check-ups, etc. and for home healthcare to be made a part of this exemption.
Critical healthcare equipment such as ventilators, wheelchairs, crutches, and medical equipment spare parts should be exempted from GST in the Budget 2020.
Others
Financial markets are expecting relief on Securities Transaction Tax (STT), Long Term Capital Gains Tax (LTCG) and removal of dividend tax.
Capital infusion in public sector banks and liquidity measures for Non-Banking Finance Companies (NBFC) may also be on the horizon.
Both the government sources and the economists felt the Budget would reaffirm the focus on infrastructure spending after the rollout of an ambitious National Infra Pipeline (NIP) in December.
Social sector schemes such as rural electrification, MGNREGA, healthcare, education and skill training may also find mention in the Budget.
Posted By: Abhinav Gupta